SES CDP Leadership Development Program Overview (32 Days)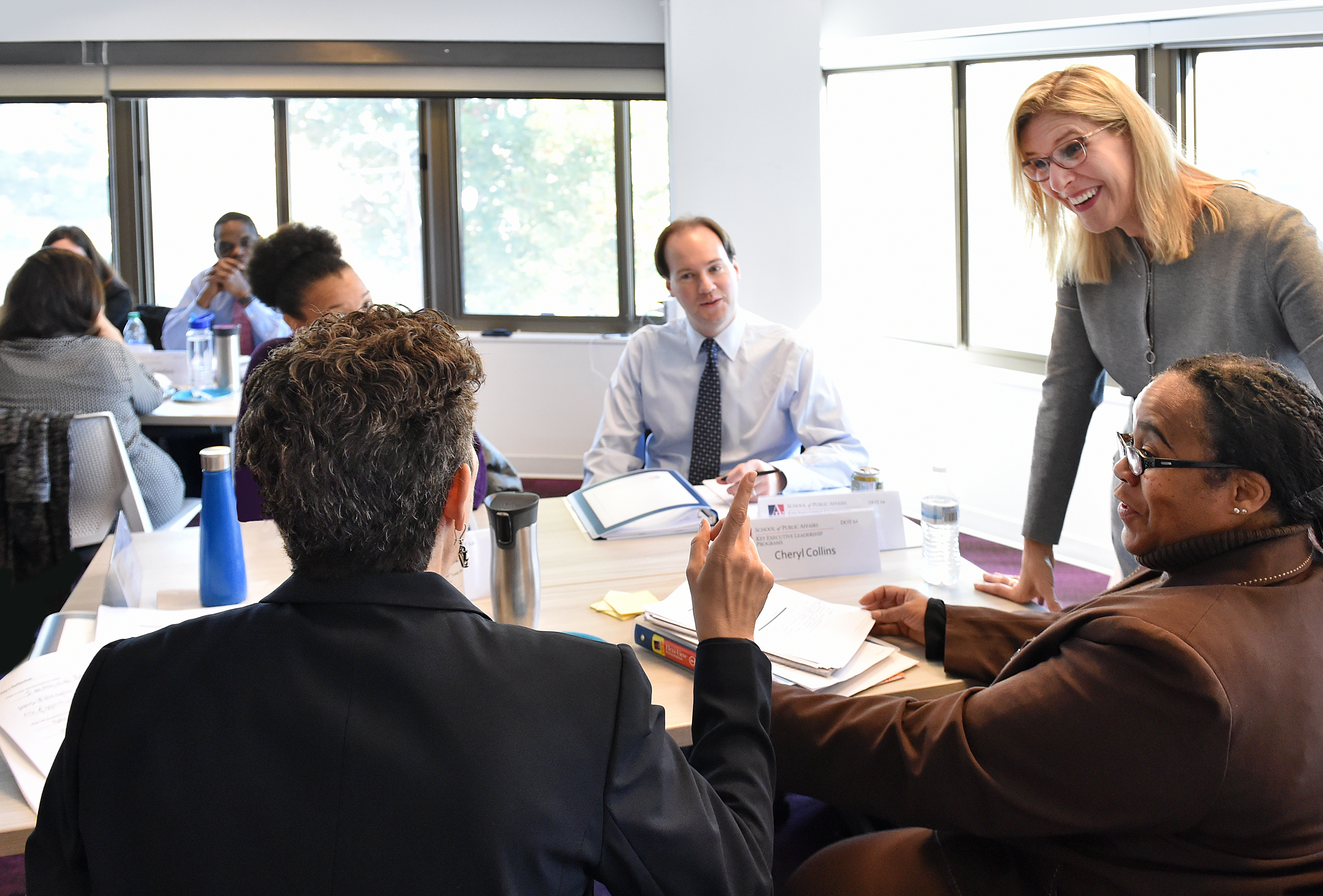 The training and development provided by the Key Executive Leadership SES CDP Leadership Development Program ensures that participants ultimately develop the foresight, insight, and the emotional and social intelligence competencies needed to create vision, execute strategic goals, obtain innovative ideas from employees as a result of increased employee engagement, and develop the collective intelligence needed to address today's complex challenges.
Diagnosis & Development of the Leadership Self (4 days) or Action Learning for Federal Executives (5 days)
Transforming from Manager to Leader (4 days)
Leader as a Coach (4 Days)
Leading in the Context of Constitutional Government
(4 days)
Leader as a Team Builder And Facilitator (4 days)
Leading Through Strategic Communication (4 days)
Leading Organizational Change to Achieve Results
(4 days)
Leading Effective Public Policy Implementation (4 days) 
Executive Coaching
The ESCI 360 degree evaluation tool is administered at the beginning of the Program and a year later to measure progress. It identifies behaviors that contribute to emotionally and socially effective performance. The ESCI feedback report shows the coachee how others—manager(s), direct reports, peers, etc. experience the coachee's behavior in terms of the consistency with which the coachee demonstrates the emotional and social intelligence competencies.
Coaching Summary for SES Leadership Development Program
Total Sessions

2hr ESCI
Feedback Sessions

 6
 1

Total: 10 Hours
The Key Experience
---
After 20 years in the Army, and many training events, I can say with certainty that the J Band training in concert with the one on one coaching is the best training/program that I've had...ever, Thank you TSA and AU for changing my life!
—Key Student in TSA Leadership Institute J10 Cohort on their experience with Executive Coaching
This has been one of the best courses and opportunities I have had in my professional career. I highly recommend Tracy, [Key Executive Coach], to any senior professional.
—Key Student on their experience with Key and Executive Coaching
Great program. I particularly appreciated that the instructors gave time for us to learn from each other and didn't just lecture at us. They could have just lectured; instead they mentored and coached. The conversations we had were very meaningful. I already have a list of ideas that I want to implement. Thank you.
—Key Student on their experience with the Key OIG Program