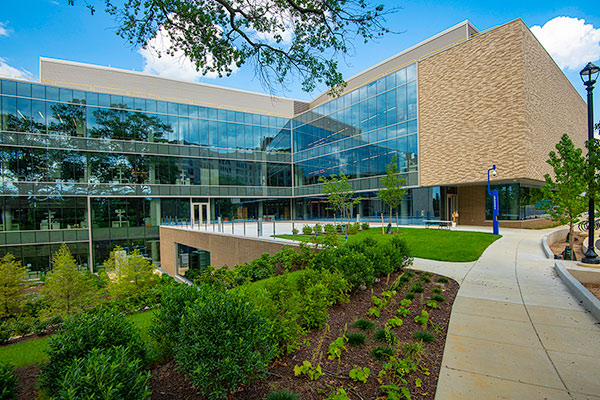 Discover CAS: A Virtual Open House
January 26-28, 2021
Discover CAS is an exploration of graduate programs within American University's College of Arts & Sciences. Each day will feature multiple webinars with Admissions Staff, Faculty, and other university representatives. Join us to learn more about our graduate programs and other opportunities within the arts and sciences. Attendees will receive an application fee waiver.
Interference

New Music Collective

January 14, 7:30-9 p.m.

Interference new music collective resumes their Music in the Museum series featuring music for 'cello and computers. The program will be delivered as a livestream from the American University Museum at the Katzen Arts Center, and will feature Kaija Saariaho's iconic work, Petals; OUTPUT, a live bytebeat duo performance between Washington DC and Toronto; and the premiere of One of Eighty-Nine, by our 2020-2021 Emerging Composer, Antonio Forte. More information and registration for INTERFERENCE.
The Health Costs of Policing Under the Guise of White Supremacy
January 21 | 4 p.m.
The College of Arts & Sciences and The Center on Health, Risk and Society invite you to welcome Rashawn Ray to our virtual campus for a timely and important conversation, The Health Costs of Policing Under the Guise of White Supremacy. Dr. Rashawn Ray, a David M. Rubenstein Fellow in Governance Studies at The Brookings Institution, is Professor of Sociology and Executive Director of the Lab for Applied Social Science Research at the University of Maryland, College Park. Register for January 21.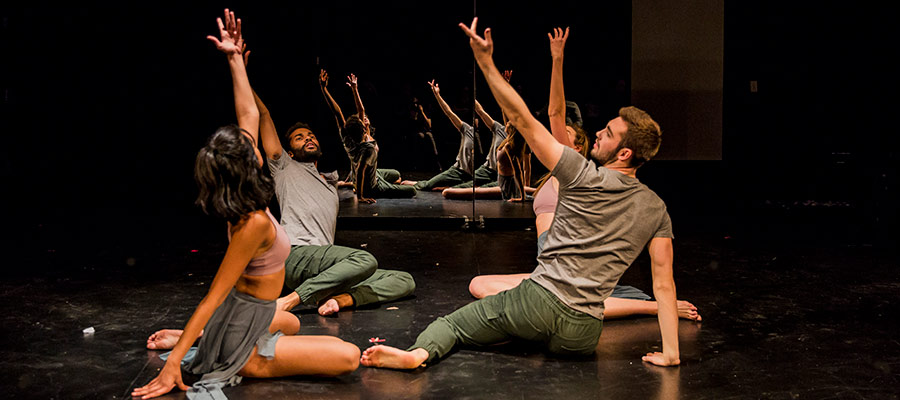 Theatre Capstone Performances
January 22-23 | 7:30
Selections from plays written during the Great Depression through the Federal Writers' Project. Registration for virtual tickets opens in January. Buy tickets to the Theatre Capstone Performances.
STEM Internship and Research Fair
January 26, 3-5 p.m.
Learn about internship and summer research opportunities. Many programs are exclusive to American University students and include generous stipends plus invaluable science training.
Reach out for more info: kwalt@american.edu or larneso@american.edu
ARPC Spring 2021 Series
Registration and event details at the Antiracist Research & Policy Center:
Dr. Earl Lewis: "Why Higher Education Must Join the Fight for Reparations"
1/27/21, 3:00
Urban Dance: The Languages of Black Resistance March
2/18/21, Time TBD 
Walter Rodney and the Struggle for Global Justice
2/2/21, 3:00
S'bu Zikode Fanonian Practices with the Abahlali baseMjondolo Shack Dweller's Movement in South Africa, and Nigel Gibson
2/17/21, 11:00
Françoise Vergès, Decolonial Feminisms
3/3/21, 11:00
Antiracism in the Marketplace
3/16/21, Time TBD
Leanne Betasamosake Simpson: Radical Indigenous Resurgence
3/24/21, 11:00
Irene Calis, Emancipatory Palestinian Futures
4/7/21, 11:00 
Recent Advances in Info-Metrics Research
April 8, 2021
In honor of Shannon's 105th Birthday, and in celebration of our recently edited book Advances in Info-Metrics: Information and Information Processing across Disciplines (Chen, Dunn, Golan, Ullah, OUP, 2021), we will have a one-day online workshop to discuss recent advances in info-metrics and information-theoretic inference. From the AU Info-Metrics Institute.
Need help with your event or publicity? Please see our CAS Comms site (AU login required).