Leading experts from academia, journalism, and the worlds of policy and advocacy come to CLALS as Research Fellows to advance scholarship and contribute to public debate. Fellows carry out research independently and participate in Center-sponsored initiatives, bringing their expertise to bear on a wide range of issues in Latin American and Latino Studies.
In addition, doctoral candidates planning to undertake research in Washington D.C. related to Latin American or Latino studies are welcome to apply to affiliate with the Center as Research Fellows. The Center cannot provide stipend support, but students accepted to the program receive access to work space at CLALS, to the library and to other research infrastructure at American University.
Current Fellows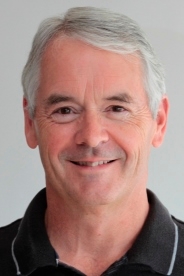 Fulton Armstrong
Fulton T. Armstrong directs the Center's blog, AULABLOG; contributes to the Cuba Initiative; and collaborates on in-depth examinations of security programs in Central America. Before joining the Center, he followed Latin American affairs for almost 30 years in a number of U.S. government positions. He served as a senior professional staff member responsible for Latin America on the Senate Foreign Relations Committee from July 2008 to October 2011, where he also worked closely with the committee's investigations team. Prior to that, he served in the Executive Branch in a series of policy and analytical positions. Among other senior positions, he was National Intelligence Officer for Latin America - the U.S. Intelligence Community's most senior analyst - in 2000-2004, and for six months he was the chief of staff of the DCI Crime and Narcotics Center. He served two terms as the Director for Inter-American Affairs at the National Security Council (1995-97 and 1998-99), between which he was Deputy NIO for Latin America. From 1980-84 he worked for U.S. Representative Jim Leach (R-Iowa). He has spent 12 years studying and working in Europe, Asia, and Latin America. He speaks Spanish and Chinese.
Email: fultona@american.edu.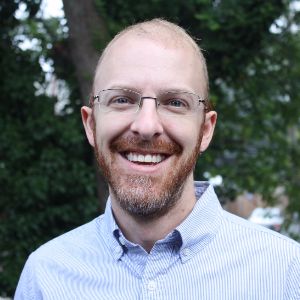 Aaron Bell
Prof. Bell received his PhD in History from American University and a BA in History from Syracuse University. His dissertation considered how transnational processes shaped domestic dynamics in El Salvador and the United States in the opening years of El Salvador's civil war. His research interests include U.S.-Latin American relations, immigration, and transnational conservative politics. Aaron has taught History and American Studies at American University and Trinity Washington University, and he is currently a Lecturer in the Advanced Academic Program at Johns Hopkins University. Prof. Bell recently carried out fieldwork in North and South Carolina as part of the Center's yearlong study on the impacts of Central American migration on U.S communities. He also manages the Center's work providing expert assistance to law firms and non-profit legal service providers representing Central American children and families seeking asylum in the United States.
Email: aaron.bell@american.edu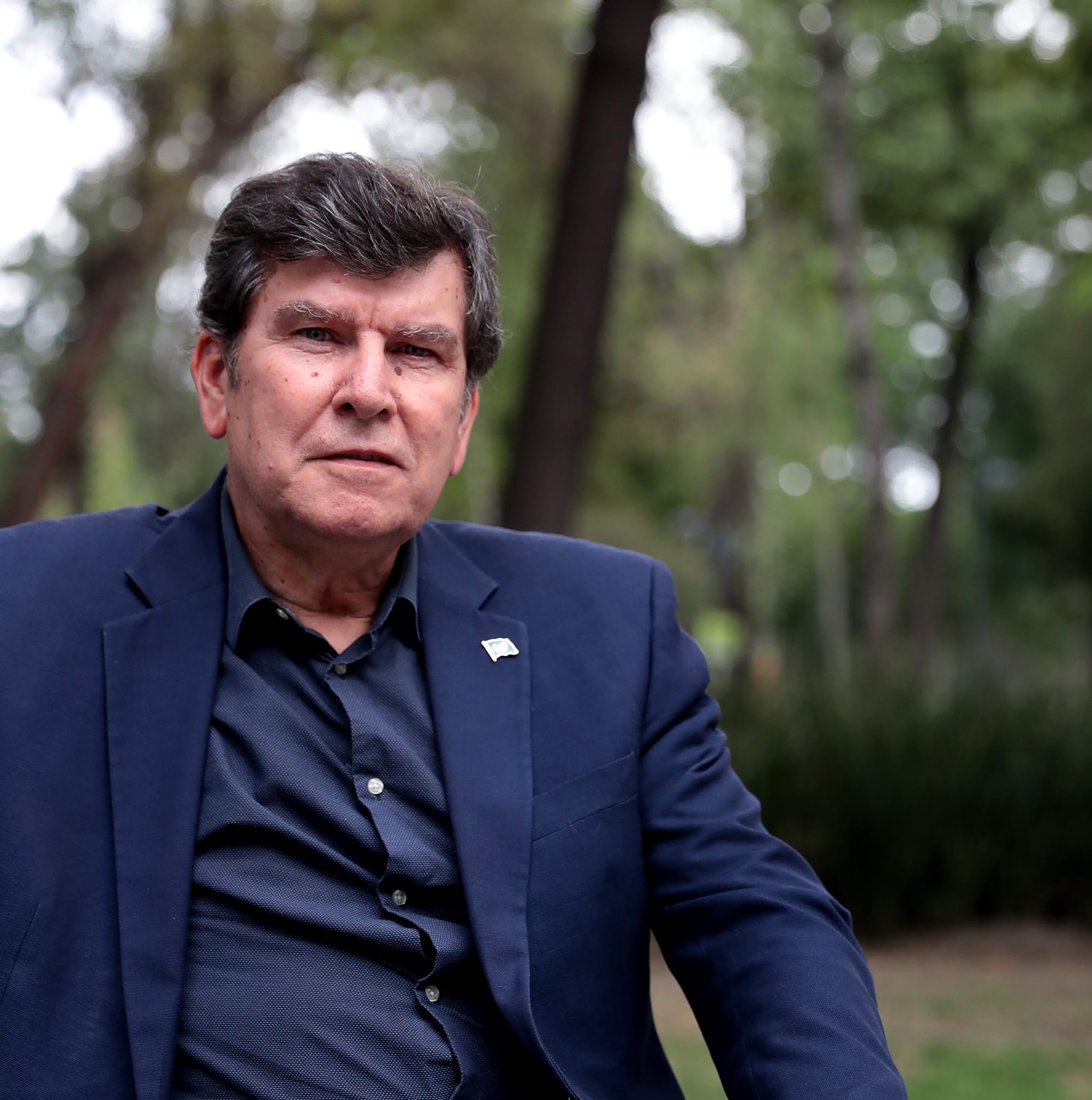 Esteban Caballero Carrizosa
Esteban Caballero Carrizosa is presently working as an independent policy advisor, specializing in Latin America. He was CEO and founder of the Center for Democratic Studies in Paraguay, an NGO dedicated to the advancement of democracy in the years of the dictatorship of Alfredo Stroessner, and participated actively in the quest to install a system of free and fair elections during the years of transition to democracy. During that time, he was elected to the National Constituent Assembly and contributed to the drafting of the first democratic constitution of Paraguay in 1992. Later, he joined the United Nations and worked in UNICEF and UNFPA for 24 years, ending his career as the UN Fund for Population's regional director for Latin America and the Caribbean, advocating for sexual and reproductive health and rights, gender equality and the utilization socio-demographic data, supervising national programs and offices in more than 22 countries in the region. 
Esteban is currently setting up an analytical platform called "Ciclo Político" with the objective of observing, analyzing, and developing a progressive and transformative political discourse that can address some of the policy challenges faced by those interested in social justice, diversity, and sustainable development. His research at CLALS will consist of a critical analysis of political discourse during what is known as the "Supercycle" of elections in Latin America (2017 - 2019), with a special emphasis on South American political actors.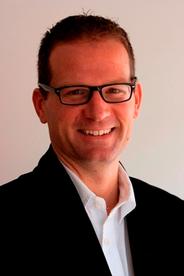 Steven Dudley
Steven Dudley is a Senior Research Fellow for American University who specializes in organized crime and citizen security issues. In addition to managing InSight Crime Foundation, which is co-sponsored by CLALS, Dudley is a principal investigator on the Center's project to study street gangs in the United States and El Salvador, and a contributor to the Center's Elites and Power project. He has also contributed to the Center's Religion and Violence project.
Dudley is the former Bureau Chief of the Miami Herald in the Andean Region and the author of Walking Ghosts: Murder and Guerrilla Politics in Colombia (Routledge, 2004). Dudley has also reported from Haiti, Brazil, Nicaragua, Cuba, and Miami for National Public Radio and The Washington Post, among others. Dudley has a BA in Latin American History from Cornell University and an MA in Latin American Studies from the University of Texas at Austin. He was awarded the Knight Fellowship at Stanford University in 2007, is a member of the International Consortium of Investigative Journalists, and was a fellow at the Woodrow Wilson International Center for Scholars during the 2012-2013 academic year.
Specializations:
Email: sdudley@insightcrime.org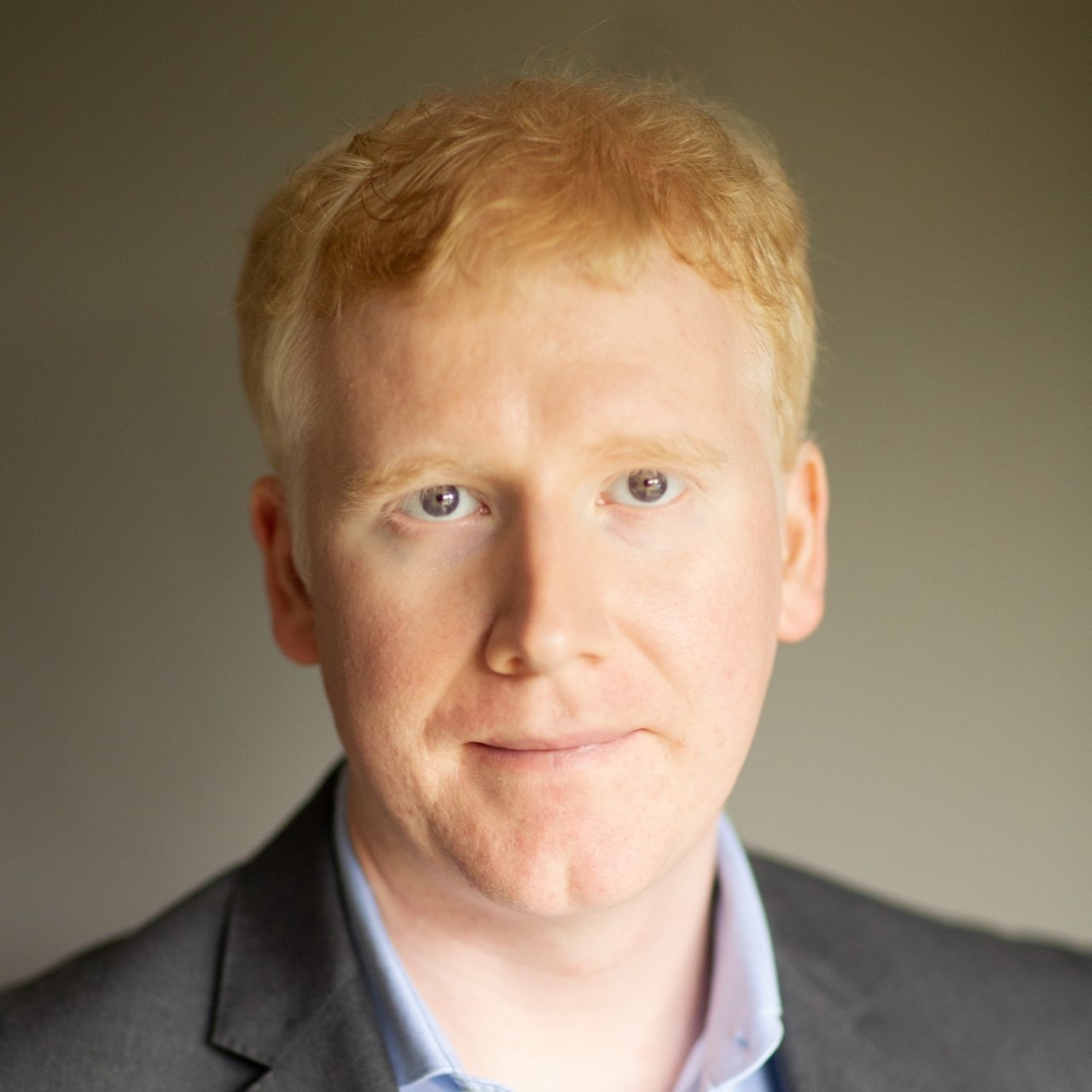 Brandon Hunter-Pazzara
Brandon Hunter-Pazzara is a PhD Candidate in Cultural Anthropology at Princeton University. His research is a comparative ethnographic study of two labor unions operating in the Riviera Maya and headquartered in the town of Playa del Carmen, Mexico. In that context, his research focuses on the role of organized labor in regional tourism development and its relationship to larger political and economic transformations underway in Mexico.
Brandon's project asks what role organized and formal labor arrangements can play in economic development schemes in Latin America and the meaning workers place in their unions. Brandon is interested in questions of workplace justice, criminality in economic relations, law, the future of work, and global capitalist development. His research has received support from the National Science Foundation, and he is a Fulbright-Hays recipient. Brandon holds a JD from Georgetown University Law Center and a MA and BA in Latin American Studies from the University of Texas.
As a fellow, Brandon will be completing research that examines the relationship between organized labor and organized criminal activity in Mexico's tourism zones and the implications of an economy that increasingly relies on the entanglement of licit and illicit activity. 
Email: bhunter@american.edu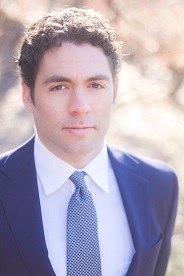 Michael McCarthy
Michael McCarthy is a Research Fellow at American University's CLALS, Adjunct Professor at George Washington University's Elliot School for International Affairs, and the Founder and CEO of Caracas Wire—a boutique consultancy covering Venezuela and geo-politics in the Americas.
He is a recognized expert in Latin American politics, U.S.-Latin American relations, democratization, populism, civil society, and issues of media balance and bias. Previously, he was Adjunct Professor at Johns Hopkins SAIS, a Senior Analyst for the Carter Center's Venezuela Presidential Election Study Missions (2012-2013), and a Research Associate at the Council on Foreign Relations.
He earned his PhD and MA in Political Science from Johns Hopkins University and a BA in History and Political Science from Bates College.
Twitter: @MikeCaracasWire
Email: mmccarth@american.edu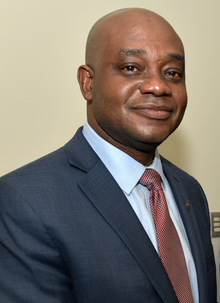 Luis Gilberto Murillo
Luis Gilberto Murillo is a policy and advocacy expert with 28 years of experience in the areas of environment, sustainable development, and peace building. In 1998-99, Murillo served as elected governor of the predominantly Afro-Colombian department of Chocó; he was also executive director and deputy director of the Chocó and Bogotá environmental protection agencies, respectively. In addition, he has been a consultant for the Environmental Research Institute for the Pacific Coast, the Colombian Ministry of Mining and Energy, and the United Nations Development Program, and has served as a peer reviewer for the World Bank. Murillo has taught environmental policy and development at top universities in Colombia.
In 2001, he began work in Washington, DC as U.S.-Colombia Policy Coordinator and later as Senior Policy Advocacy Advisor for Lutheran World Relief. Murillo works to make the voices of marginalized Colombians heard in the policy debate in Washington, and has been a catalytic force in creating links between Afro-Colombian and African American civil society, the public, and popular elected leaders. Moreover, Murillo is a well-known political advocate for U.S. aid that promotes peace with justice, both in Colombia and around the world. Murillo has been a member of the boards of directors and the advisory committees of various U.S.-based NGOs, including the Colombian Human Rights Committee, the U.S. Office on Colombia, the Afro-Latino Development Alliance, the American Friends Service Committee and the Global Exchange Speakers Bureau, among others.
Most recently, Murillo was the Minister of Environment and Sustainable Development in Colombia from 2016-18. During his time at CLALS, he will be working on a project on the strategic culture and political economy of environmental policy in Colombia, performing research on the implications of environmental and sustainable development policy making and implementation processes on inequality for Afro-Colombians.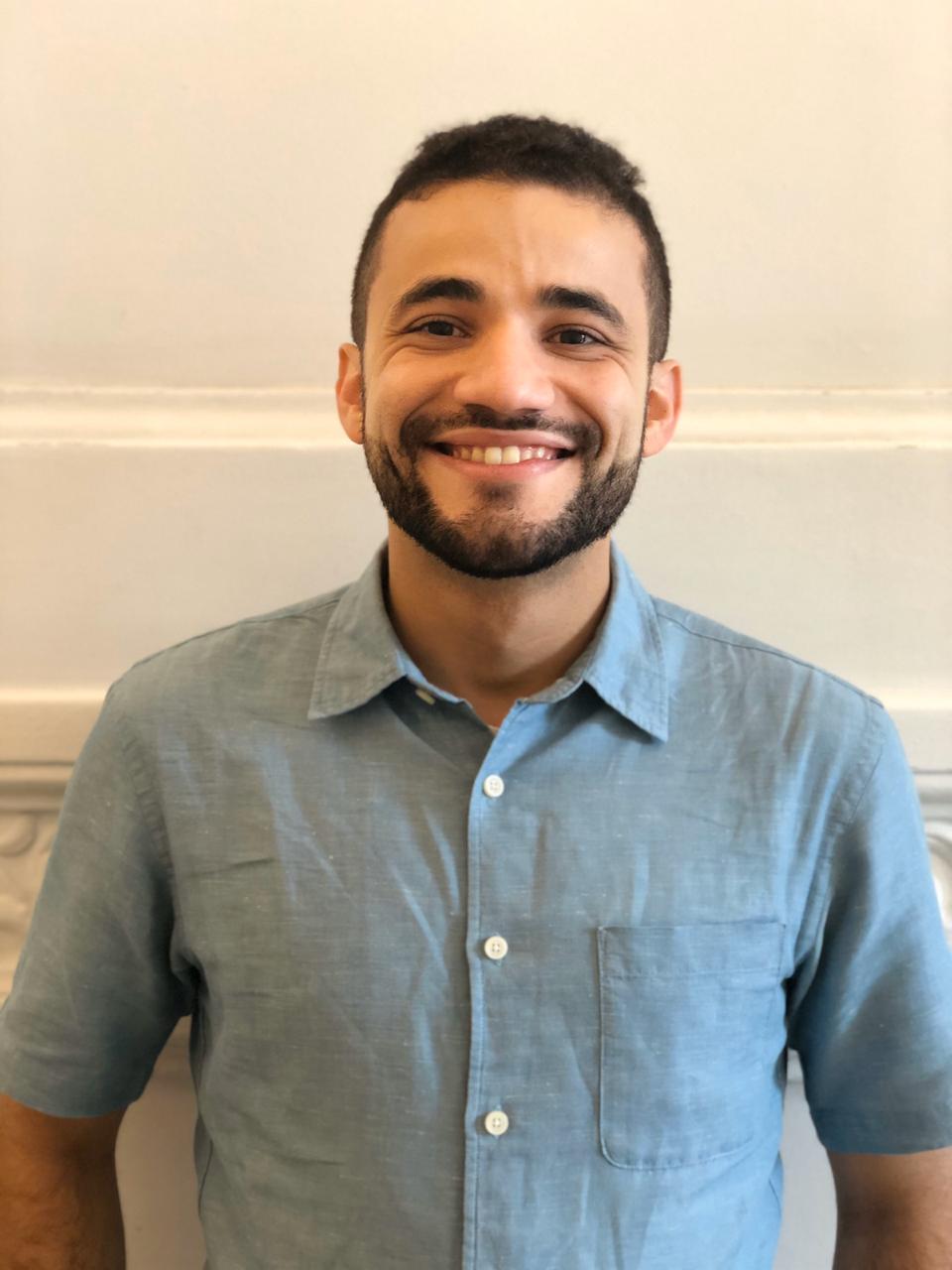 Matheus de Oliveira Pereira
Matheus is a PhD candidate in International Relations at the State University of Campinas (UNICAMP) Graduate Program in International Relations "San Tiago Dantas" (UNESP, UNICAMP, PUC-SP). He holds a master's degree from São Paulo State University (UNESP) and a bachelor's from the Federal University of Sergipe. Previously, he was a visiting researcher at the University of Buenos Aires and has taught at the University of Ribeirão Preto. His current research explores the intersections of political economy and foreign policy of contemporary Argentina, focusing on the sovereign debt crisis and its policy implications. Other research interests include U.S-Latin American relations and civil-military relations in Latin America. In 2017, he received an award by the Brazilian Association of International Relations for his master's thesis. He has also contributed to various publications and press interviews.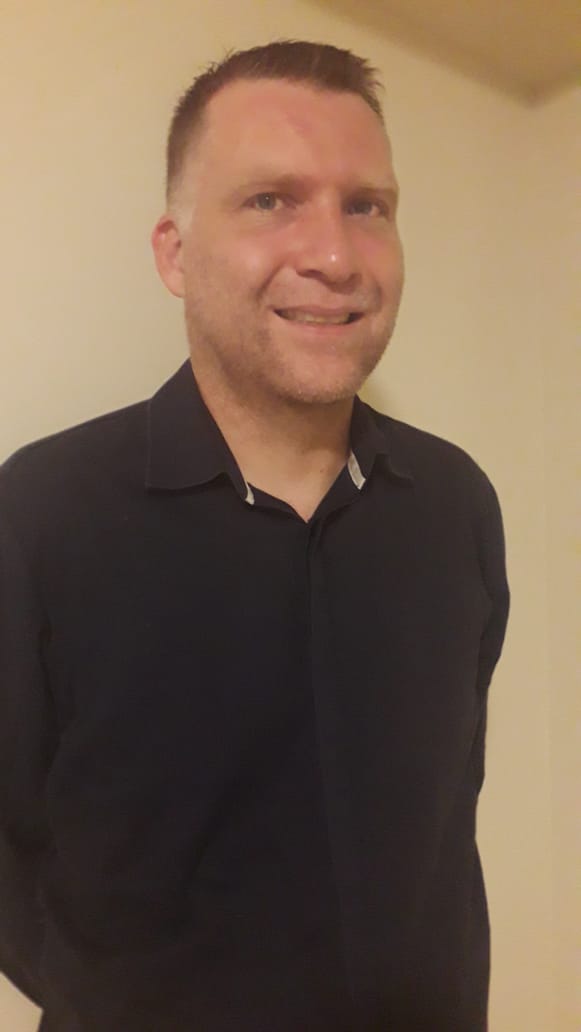 João Carlos Jarochinski Silva  
João is a professor at the Universidade Federal de Roraima (UFRR) where he teaches courses on international relations. He is also a post-doctoral researcher at the Núcleo de Estudos de População "Elza Berquó" (NEPO) - Unicamp. João received his PhD in the Social Sciences (International Relations) from Pontifícia Universidade Católica de São Paulo (PUC-SP) and a master's degree in International Law from Universidade Católica de Santos (UNISANTOS). His current research focuses on Venezuelan migration and analyzes the responses of South American governments and international organizations. In particular, he has worked closely with migrant Venezuelans in Boa Vista (Roraima). João has also collaborated with Dr. Rosana Baeninger on 'Migrações Venezuelanas,' which explores the variety of responses and perceptions of Venezuelan migrants to Brazil.
Email: jsilva@american.edu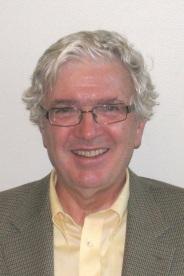 Alexander Wilde
Alexander Wilde was Vice President for Communications at the Ford Foundation and headed Ford's regional office for the Andes and Southern Cone. He was also a senior fellow at the Helen Kellogg Institute (Notre Dame) and the Latin American Program of the Woodrow Wilson Center (Washington, DC). He formerly directed the Washington Office on Latin America (WOLA) and has taught at Georgetown, George Washington, Notre Dame, Lawrence (Wisconsin), Haverford College, and the University of Wisconsin-Madison.
Most recently, Professor Wilde directed the CLALS project on Religion and Violence in Latin America, supported by a two-year grant from the Luce Foundation. His scholarly research has addressed religion, human rights, democracy and historical memory in Latin America. He is the co-editor of The Progressive Church in Latin America and author of Conversaciones de caballeros: La quiebra de la democracia en Colombia. He serves on several international advisory boards and has advised various award-winning documentary films related to the themes of his research.
Degrees
PhD, Political Science, Columbia University
BA, Government, Lawrence University (Wisconsin)
Email: wilde@american.edu