Leading experts from academia , journalism, and the worlds of policy and advocacy come to CLALS as Research Fellows to advance scholarship and contribute to public debate. Fellows carry out research independently and participate in Center-sponsored initiatives, bringing their expertise to bear on a wide range of issues in Latin American and Latino Studies.
In addition, doctoral candidates planning to undertake research in Washington D.C. related to Latin American or Latino studies are welcome to apply to affiliate with the Center as Research Fellows. The Center cannot provide stipend support, but students accepted to the program receive access to work space at CLALS, to the library and to other research infrastructure at American University.
Current Fellows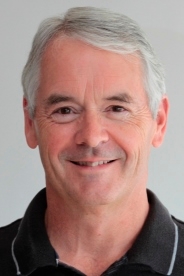 Fulton Armstrong
Fulton T. Armstrong directs the Center's blog, AULABLOG; contributes to the Cuba Initiative; and an in-depth examination of security programs in Central America. Before joining the Center, he followed Latin American affairs for almost 30 years in a number of U.S. government positions. He served as a senior professional staff member responsible for Latin America on the Senate Foreign Relations Committee from July 2008 to October 2011, where he also worked closely with the committee's investigations team. Prior to that, he served in the Executive Branch in a series of policy and analytical positions. Among other senior positions, he was National Intelligence Officer for Latin America - the U.S. Intelligence Community's most senior analyst - in 2000-2004, and for six months he was the chief of staff of the DCI Crime and Narcotics Center. He served two terms as the Director for Inter-American Affairs at the National Security Council (1995-97 and 1998-99), between which he was Deputy NIO for Latin America. From 1980-84 he worked for U.S. Representative Jim Leach (R-Iowa). He has spent 12 years studying and working in Europe, Asia, and Latin America. He speaks Spanish and Chinese.
Email: fultona@american.edu.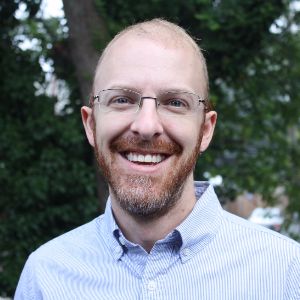 Prof. Bell received his PhD in History from American University and a BA in History from Syracuse University. His dissertation considered how transnational processes shaped domestic dynamics in El Salvador and the United States in the opening years of El Salvador's civil war. His research interests include U.S.-Latin American relations, immigration, and transnational conservative politics. Aaron has taught History and American Studies at American University and Trinity Washington University, and he is currently a Lecturer in the Advanced Academic Program at Johns Hopkins University. Prof. Bell recently carried out fieldwork in North and South Carolina as part of the Center's yearlong study on the impacts of Central American migration on U.S communities. He also manages the Center's work providing expert assistance to law firms and non-profit legal service providers representing Central American children and families seeking asylum in the United States.
Email: aaron.bell@american.edu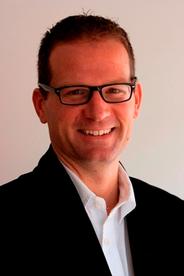 Steven Dudley
Steven Dudley is a Senior Research Fellow for American University who specializes in organized crime and citizen security issues. In addition to managing InSight Crime Foundation, which is co-sponsored by CLALS, Dudley is a principal investigator on the Center's project to study street gangs in the United States and El Salvador, and a contributor to the Center's Elites and Power project. He has also contributed to the Center's Religion and Violence project.
Dudley is the former Bureau Chief of the Miami Herald in the Andean Region and the author of Walking Ghosts: Murder and Guerrilla Politics in Colombia (Routledge, 2004). Dudley has also reported from Haiti, Brazil, Nicaragua, Cuba, and Miami for National Public Radio and The Washington Post, among others. Dudley has a B.A. in Latin American History from Cornell University and an M.A. in Latin American Studies from the University of Texas at Austin. He was awarded the Knight Fellowship at Stanford University in 2007, is a member of the International Consortium of Investigative Journalists, and was a fellow at the Woodrow Wilson International Center for Scholars during the 2012-2013 academic year.
Specializations:
Email: sdudley@insightcrime.org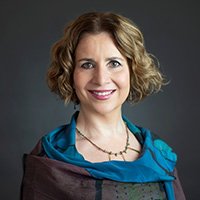 Dr. Patricia Foxen is the Deputy Director of Research at UnidosUS (formerly the National Council of La Raza). She oversees UnidosUS' policy-oriented research and focuses on developing new research on Latino children and youth, race/ethnicity, discrimination, socioemotional health, and wellbeing. She is a cultural anthropologist who has worked extensively with Latino immigrant and refugee communities in the U.S. and Canada, as well as in Latin America. At UnidosUS, she has authored numerous reports including Mental Health Services for Latino Youth: Bridging Culture and Evidence (2016), Resilient Latino Youth: In Their Own Words (2015) and Speaking Out: Latino Youth on Discrimination in the United States (2010).
Dr. Foxen's anthropological research focuses on the intersection of migration, culture and mental health, particularly among indigenous Central American migrants; she is the author of the book In Search of Providence: Transnational Mayan Identities (Vanderbilt University Press, 2008), and has published articles in the Journal of Latin American and Caribbean Anthropology, the Journal of Refugee Studies, and Transcultural Psychiatry, among other publications. She has taught at Vanderbilt University and the University of Toronto and has been a visiting fellow at Yale University and American University. She has served on various boards and advisory bodies including the Child Trends Hispanic Institute Advisory Council, the Guatemala Human Rights Commission, and the Alianza for Latino Youth Justice. She holds a doctoral degree in anthropology and a master's degree in medical anthropology from McGill University in Montreal, a master of public health degree from Colombia University, and a bachelor's degree in sociology from Bryn Mawr College.
Email: pfoxen@american.edu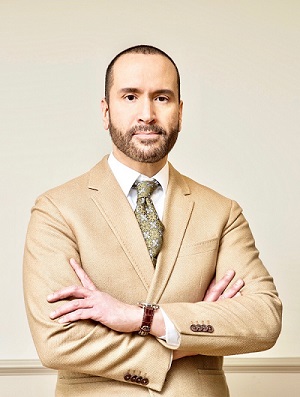 Lazaro Lima
Lázaro Lima (Ph.D. Maryland) is the E. Claiborne Robins Distinguished Chair in the Liberal Arts and Professor of Latino Studies at the University of Richmond. He is the author of The Latino Body: Crisis Identities in American Literary and Cultural Memory (NYU Press, 2007), Ambientes: New Queer Latino Writing, co-edited with Felice Picano (University of Wisconsin Press, 2011), Trevor Young: The Aesthetics of Displacement (Museum Arts Press, 2013), the forthcoming Losing Sonia Sotomayor: An American Life After Multiculturalism, and the executive producer and co-writer of two documentary films, Las Mujeres: Latina Lives, American Dreams (Deronda Productions, 2016), and Rubí's Story: A DACA Dreamer in Trump's America (Deronda Productions, 2018). Lima is the recipient of grants and awards from many institutions including the Andrew W. Mellon Foundation, the National Endowment for the Humanities, and the American Library Association.
While at CLALS, Professor Lima will be working on the following project:
Latinos, people of Latin American ancestry living in the United States, represent the nation's largest minority at over 57.5 million. Despite this daunting demographic reality, Latino high school graduation rates lag behind any other ethnic or racial group in the country. While recent trends show that more Latino students are now matriculating in colleges than ever before, Latinos still have lower degree completion rates than that of any other ethnic or racial group. The economic and social consequences of this crisis in both democratic practice and educational access requires higher education institutions to reimagine their relationship to primary and secondary-education, inclusive pedagogies, as well as their own futures in an unpredictable higher education marketplace that can no longer count on state support as a civic imperative. "The Latinx Educational Equity Gap: Reimagining the Democratic Commons through Higher Education Reform" analyzes the costs associated with the structural limits of higher education equity and access, as well as the structural transformations and visionary leadership required for invigorating democratic practice in the 21st century university.
Email: llima@american.edu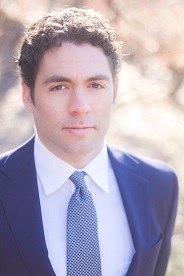 Michael McCarthy
Michael McCarthy is a Research Fellow at American University's CLALS, Adjunct Professor at George Washington University's Elliot School for International Affairs, and the Founder and CEO of Caracas Wire—a boutique consultancy covering Venezuela and geo-politics in the Americas.
He is a recognized expert in Latin American politics, U.S.-Latin American relations, democratization, populism, civil society, and issues of media balance and bias. Previously, he was Adjunct Professor at Johns Hopkins SAIS, a Senior Analyst for the Carter Center's Venezuela Presidential Election Study Missions (2012-2013), and a Research Associate at the Council on Foreign Relations.
He earned his Ph.D. and M.A. in Political Science from Johns Hopkins University and a B.A. in History and Political Science from Bates College.
Twitter: @MikeCaracasWire
Email: mmccarth@american.edu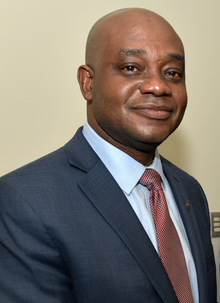 Luis Gilberto Murillo
Luis Gilberto Murillo is a policy and advocacy expert with 28 years of experience in the areas of environment, sustainable development, and peace building. In 1998-99, Murillo served as elected governor of the predominantly Afro-Colombian department of Chocó; he was also executive director and deputy director of the Chocó and Bogotá environmental protection agencies, respectively. In addition, he has been a consultant for the Environmental Research Institute for the Pacific Coast, the Colombian Ministry of Mining and Energy, and the United Nations Development Program, and has served as a peer reviewer for the World Bank. Murillo has taught environmental policy and development at top universities in Colombia.
In 2001, he began work in Washington, DC as U.S.-Colombia Policy Coordinator and later as Senior Policy Advocacy Advisor for Lutheran World Relief. Murillo works to make the voices of marginalized Colombians heard in the policy debate in Washington, and has been a catalytic force in creating links between Afro-Colombian and African American civil society, the public, and popular elected leaders. Moreover, Murillo is a well-known political advocate for U.S. aid that promotes peace with justice, both in Colombia and around the world. Murillo has been a member of the boards of directors and the advisory committees of various U.S.-based NGOs, including the Colombian Human Rights Committee, the U.S. Office on Colombia, the Afro-Latino Development Alliance, the American Friends Service Committee and the Global Exchange Speakers Bureau, among others.
Most recently, Murillo was the Minister of Environment and Sustainable Development in Colombia from 2016-18. During his time at CLALS, he will be working on a project on the strategic culture and political economy of environmental policy in Colombia, performing research on the implications of environmental and sustainable development policy making and implementation processes on inequality for Afro-Colombians.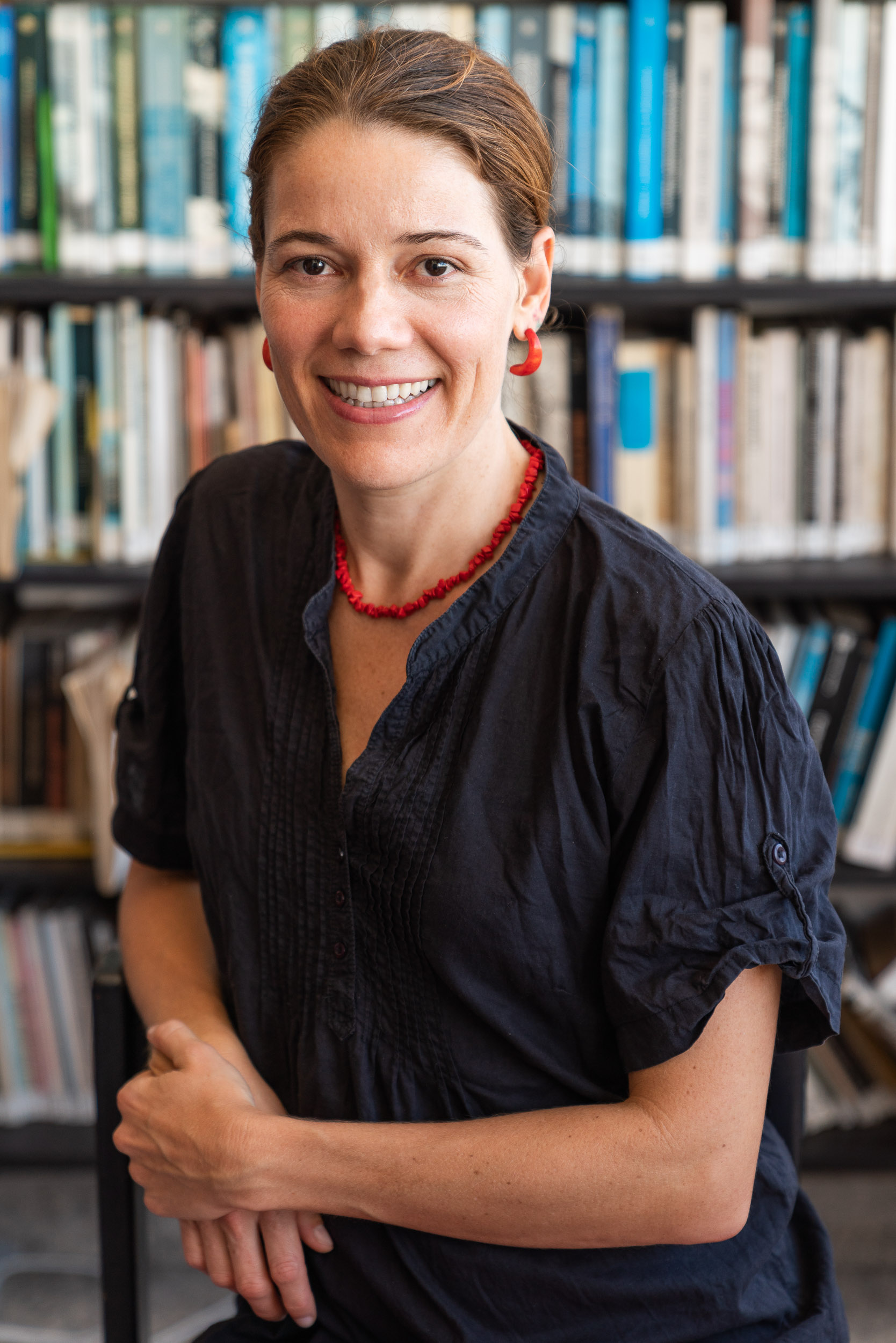 Camila Pineiro Harnecker
Camila Piñeiro Harnecker is a professor, researcher and consultant in the Center for the Study of the Cuban Economy at the University of Havana. Her work focuses on economic democracy, self-management, democratic planning, workers' cooperatives, and business administration. She has taught undergraduate classes on the Cuban Economy and Research Methodology as well as Cooperatives' Governance in the Cooperatives' Management and Development Masters Program at FLACSO-UH. She is author of Guía Introductoria sobre Cooperativismo para Cuba (Ed. Caminos, 2015) and Repensando el Socialismo Cubano: Propuestas para una economía democratica y cooperativa (Ruth Casa Editorial, 2013), and the edited volume Cooperatives and Socialism: A View from Cuba (Palgrave, 2012).
She has been a consultant to the Union of Local Industry (UNIL), a group of state enterprises in Havana, the Office of the Havana City Historian, and the Ministry of Light Industry, among other organizations. She is a representative of the Havana's section of the "Cooperativism Society" part of the National Association of Economists and Accountants (Asociación Nacional de Economistas y Contadores- ANEC), member of the IberoAmerican Observatory on Local Development and Social Economy (Observatorio Iberoamericano del Desarrollo Local y la Economía Social - OIDLES), and the International Association for the Economics of Participation (IAFEP). She is also part of the editorial board of Otra Economía (RILESS) and WorkingUSA.
She has a M.A. in Latin American Studies with an emphasis on sustainable development from the University of California at Berkeley (2006), completing a thesis project on the relationship between workplace democracy and solidarity on selected Venezuelan cooperatives. In 2011, she earned a M.B.A from the University of Havana, with a case study on the cooperativization of an enterprise in UNIL. In 2018, she completed a Ph.D. in Economics at the University of Havana, looking at the social and economic performance of the new non-agricultural cooperatives and the factors that determine their results.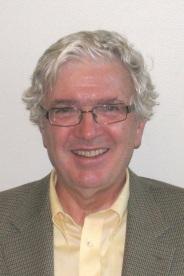 Alexander Wilde
Alexander Wilde was Vice President for Communications at the Ford Foundation and headed Ford's regional office for the Andes and Southern Cone. He was also a senior fellow at the Helen Kellogg Institute (Notre Dame) and the Latin American Program of the Woodrow Wilson Center (Washington, DC). He formerly directed the Washington Office on Latin America (WOLA) and has taught at Georgetown, George Washington, Notre Dame, Lawrence (Wisconsin), Haverford College, and the University of Wisconsin-Madison.
Most recently, Professor Wilde directed the CLALS project on Religion and Violence in Latin America, supported by a two-year grant from the Luce Foundation. His scholarly research has addressed religion, human rights, democracy and historical memory in Latin America. He is the co-editor of The Progressive Church in Latin America and author of Conversaciones de caballeros: La quiebra de la democracia en Colombia. He serves on several international advisory boards and has advised various award-winning documentary films related to the themes of his research.
Degrees
Ph.D., Political Science, Columbia University
B.A., Government, Lawrence University (Wisconsin)
Email: wilde@american.edu