Cassell Fitness Center has reopened on a limited basis. Access is only available to current AU students and by appointment only.
Fitness Center Reopening Guide
RecFit is excited to welcome students back to the Cassell Fitness Center. As we reopen, the health & safety of students and staff remains our top priority. To help ensure a safe return to fitness, we have updated our Policies & Procedures. Please take some time to read and understand the updated Policies on this page before your first visit.
Access to Cassell is by appointment only! Walk-ups are not allowed.
Recreational Sports and Fitness Facilities
See below for general information about Recreational Sports and Fitness facilities. Please note that some of these facilities will remain closed for now. Continue to check our website for updates to facilities and hours.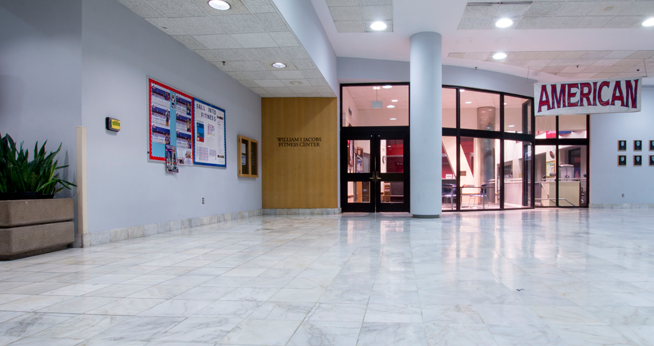 Located within the Sports Center, the Jacobs Fitness Center is the main fitness facility on campus. In addition to housing the Athletics Strength & Conditioning and Wrestling rooms, AU members and students can access a variety of cardio and weight training equipment as well as a group exercise studio. Learn more about Jacobs Fitness Center.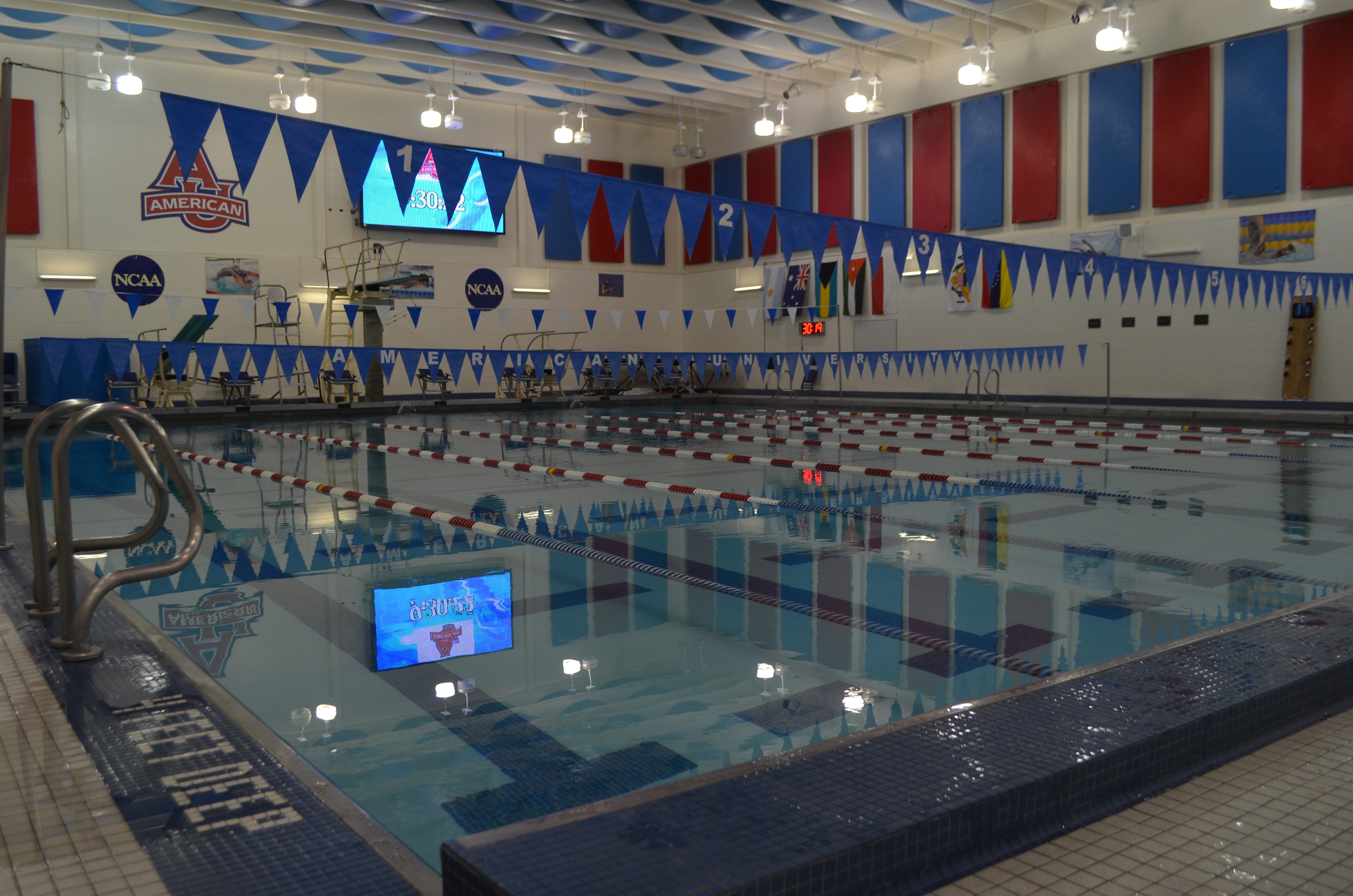 Located within the Sports Center, members can access the Reeves Aquatic Center via the Jacobs Fitness Center general locker rooms during recreational swim hours. Pools consist of an 8-lane, 25-yard lap pool and a 3-lane, 20-yard teaching pool. Learn more about the Reeves Aquatic Center.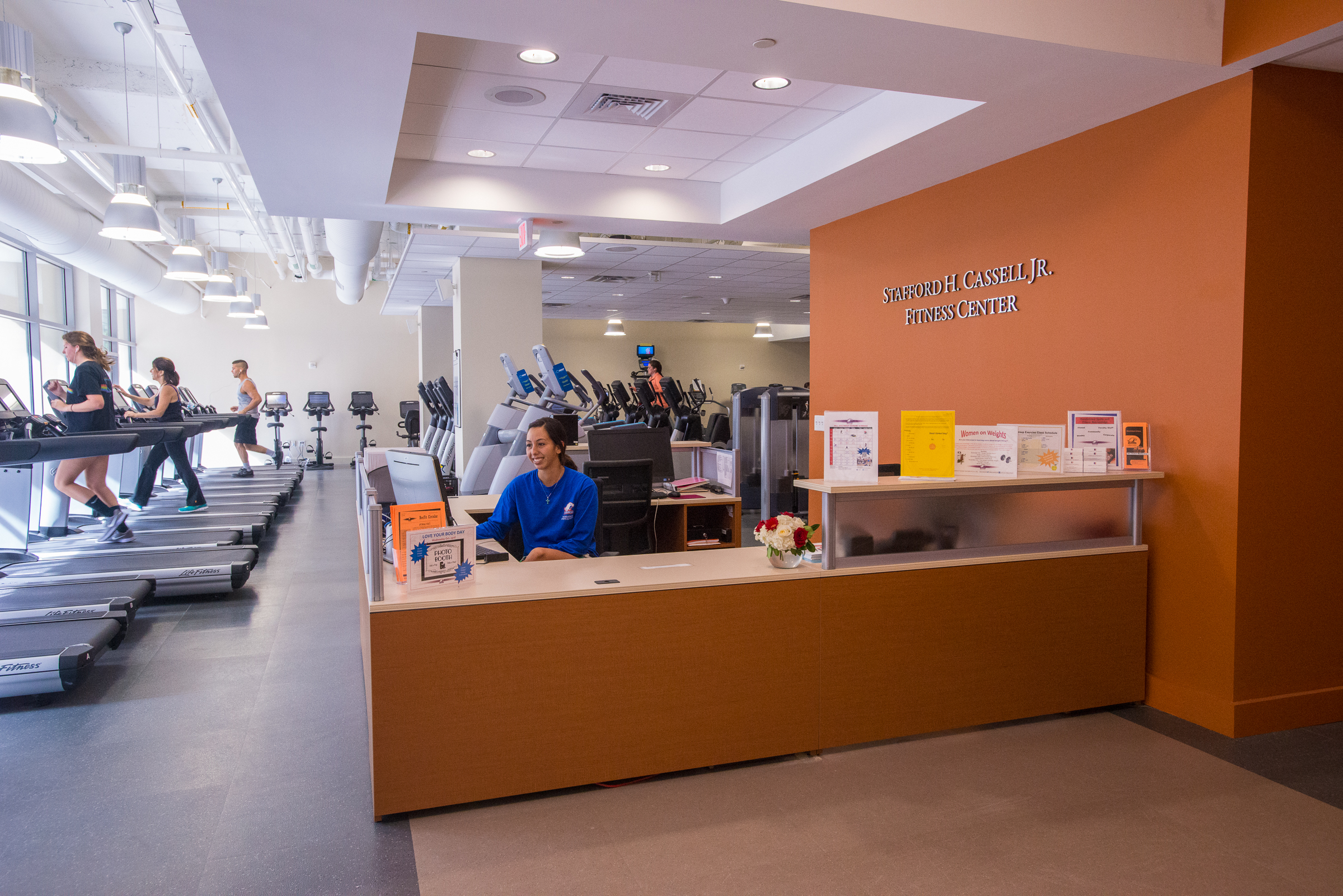 Located on the north side of main campus, Cassell Fitness Center is located in the Cassell Hall (separate entrance from residence hall). The facility houses both cardio and weight training equipment in addition to two fitness studios (with a divider that can be raised to create one large studio). Learn more about Cassell Fitness Center.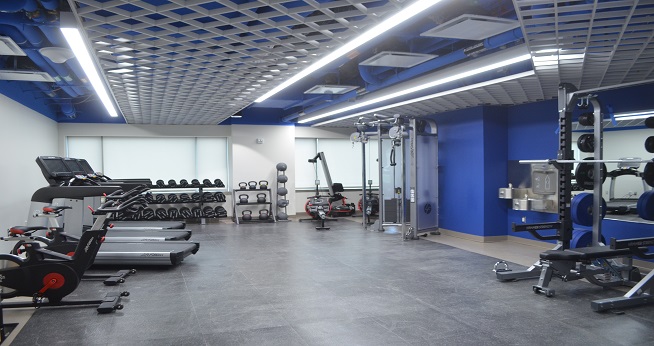 Located on East Campus within Duber Hall (separate entrance), Congressional Fitness Center is a multi-use facility that is a personal training & program space during the academic year and a small fitness center during the summer semester. Learn more about Duber Fitness Center.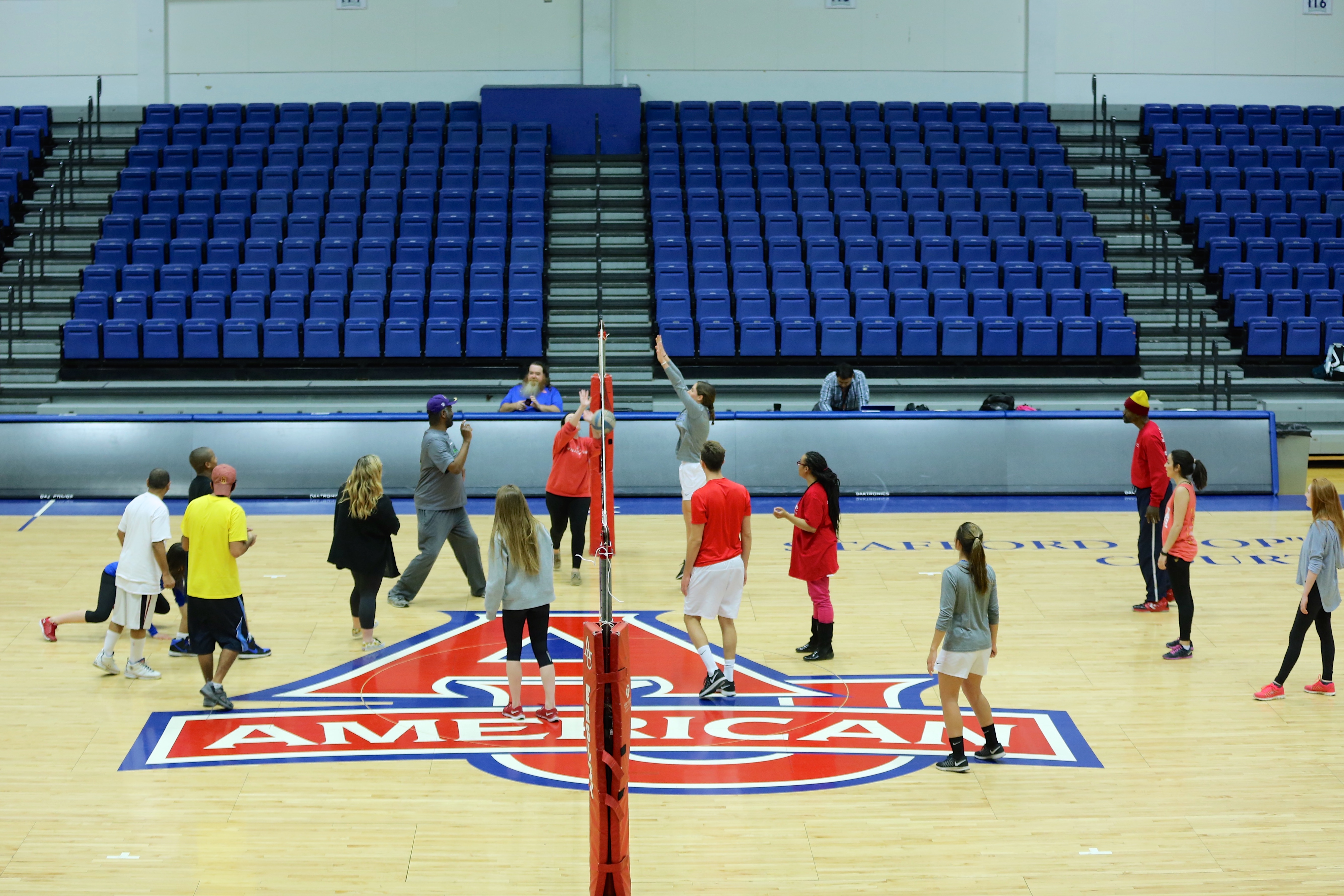 Located in the Sports Center, Bender Arena is host to a variety of events on campus including Commencement and athletic games. Members, who can access the arena through the Jacobs Fitness Center, have access to drop-in for basketball and other court activities during open court hours. Learn more about Bender Arena.
Due to the multiple uses of Bender Arena, open court times vary daily. Members are encouraged to check the online calendar for hours.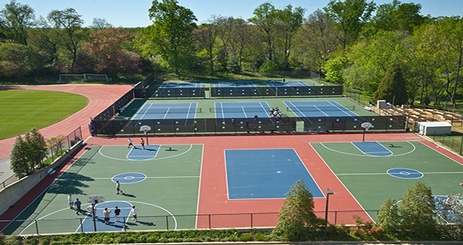 Greenberg Track and Reeves Athletic Complex: Premier soccer facility that features a six-lane track to accommodate AU track & field.

William I Jacobs Recreational Complex: An Astroturf surface, softball diamond, and two outdoor sand volleyball courts.

Six unlit outdoor tennis courts and two outdoor basketball courts. 
Massachusetts Ave. Field: Grass field primarily used for Intramurals and Athletic practices.

Each of these areas are shared with Athletics, academic classes, and rental groups/organizations, so open recreation time varies. Reeves Athletic Complex is off-limits for open recreation time. For all outdoor facilities and for all group/organization reservations, please contact the Athletic Department at 202-885-3001.