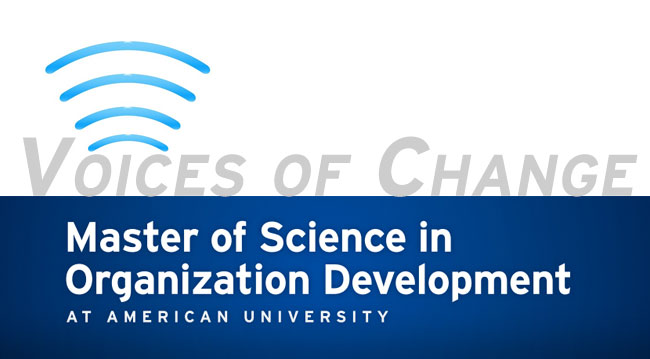 Welcome to MSOD Voices of Change, an ongoing project that showcases the diverse community of expertise of the Master of Science in Organization Development faculty through in-depth interviews.
Interviews conducted and edited by Kim Kokich.
Enrique Zaldivar, Adjunct Professorial Lecturer
Originally from Mexico, Enrique J. Zaldivar is co-founder partner at a top-tier international OD consulting, leadership development and executive coaching firm. He is lead faculty for the Diversity and Cultural Competence course and a member of the renowned faculty team leading the international residency component of the MSOD curriculum. His roster of consulting clients ranges from some of the largest global corporations to the United Nations, and the US Government and various nonprofit organizations. He has worked in over 48 countries on 5 continents. His multi-national business experience base, combined with over 30 years teaching experience, and his proven effectiveness with mid-career MSOD students, makes him a strong role model, instructor and coach.
Anastasia Bukashe, Adjunct Professorial Lecturer
Dr. Anastasia Bukashe, Executive Director of the Wilgespruit Fellowship Centre outside Johannesburg, South Africa, is a part of the renowned faculty team leading the International OD Consultation course in the MSOD curriculum. Dr. Bukashe is known worldwide for her work on peace-building, dialogue, systems change and reconciliation in South Africa. A member of the NTL Institute, she is a successful international consultant, trainer and facilitator, with a specialization in Appreciative Inquiry and strengths-based approaches to organization change. She consults to clients such as PACT Ethiopia, the South African Local Government Association, and the Institute for Democratic South Africa. She has received honors and awards from organizations in the United States and South Africa.