AU offers a comprehensive and competitive benefits package to support you and your family, and once a year during Open Enrollment, you have the opportunity to make changes to your benefits elections. This year, the Open Enrollment period is November 5-26, 2018. During this time, you may elect or change the health, dental, life insurance, legal services, pet insurance, commuter benefits, flexible spending, and other benefits available to you.
Most of our plans have no cost changes this year, and the Kaiser rates decreased by 2.5%. CareFirst increased by 8%, with increases in coinsurance and deductibles. The reason that plan rates change from year to year is that health care plans costs are dependent upon previous year plan expenditures. We do negotiate each year to ensure plan costs are as low as possible, and in fact were able to negotiate CareFirst down to 8% from 16%.
We are excited about the adoption of a new administrator for flexible spending and commuter benefits. ConnectYourCare offers 24-hour customer care, an easy-to-use website, and lower fees than our previous administrator.
What should you do next?
For all of the information on benefits and plan changes, visit the myBenefits site. If you do nothing, your medical, dental, legal, life and personal accident insurance elections will roll into the next year as-is. However, your flexible spending accounts do not roll over, and action must be taken if you wish to continue these in the coming year.
If you want to make changes to your elections, take the following steps:
Go to the AU portal and make your changes to your open enrollment benefits by November 26
The myBenefits enrollment site is accessible through the link above or the myAU portal > Work@AU > Benefits: myBenefits,
We are here to help you. Contact myBenefits@american.edu or 202-885-3400 for any assistance you need.

Return to top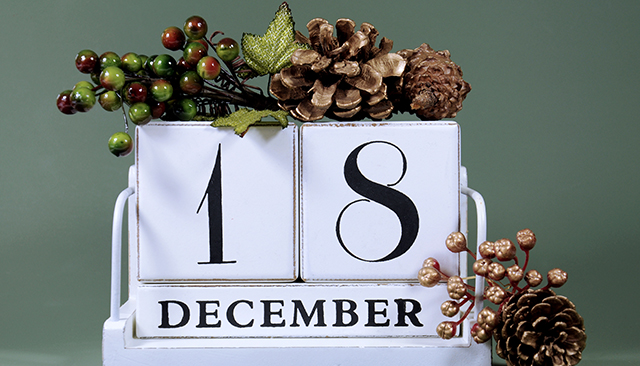 AU's Annual Faculty & Staff Holiday Celebration

Tuesday, December 18, 2018
1:00pm - 3:00 p.m.
Mary Graydon Center, 1st Floor
Join an Affinity Group
The Office of Human Resources sponsors three affinity groups:
The Black Faculty & Staff Affinity Group
The Latino and Hispanic Faculty & Staff Affinity Group
The LGBTQ+ Faculty & Staff Affinity Group
One-on-One Consultations with TIAA or Fidelity
Schedule a one-on-one appointment with our TIAA or Fidelity consultants, regardless if you in the early, mid, or late phase of your career. Consultants are on-site twice a month and you can discuss all aspects of financial planning.
Fidelity participants, call (800) 642-7131 or visit getguidance.fidelity.com.
TIAA participants, call (800) 732-8353 or visit www.tiaa.org/schedulenow.