Human Resources is committed to facilitating opportunities to come together as a community to enrich personal experiences and workplace culture.
In an effort to further our commitment to Inclusive Excellence at AU, Human Resources has launched the affinity group program. Affinity groups, also known as employee resource groups, are a collection of people linked by a common purpose or interest. These common interests can include job functions, race, national origin, gender, sexual orientation, disability, education, geography, military status, etc.
If you're interested in starting an affinity group or would like more information please contact danderso@american.edu.
Click the expandable links below to learn more about Inclusive Excellence at AU as well as other communities on campus.
Healing & Restorative Circle
A space for Black-indentifed students, faculty and staff to engage in self-care practices and discussions.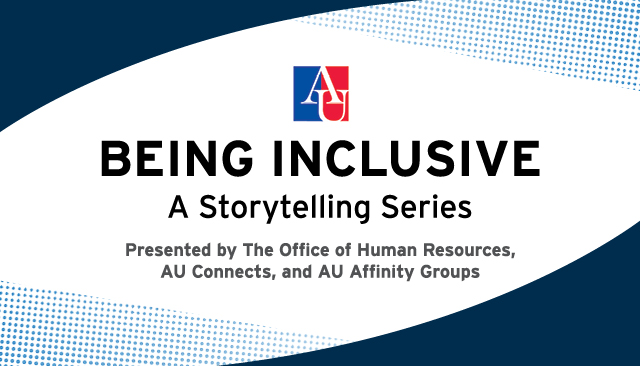 Being Inclusive, A Storytelling Series
Sharing our diverse experiences in a unique forum of storytelling. Register for an upcoming session.