Human Resources
4400 Massachusetts Avenue NW
Washington
,
DC
20016-8054
United States
Welcome to American University! Information for New Adjunct Faculty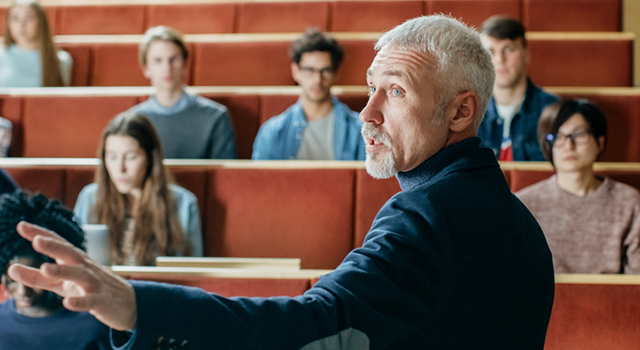 We're excited that you'll be joining American University as we build on our legacy of leadership, scholarship, and service, and boldly embrace opportunities for greater impact.
This page contains a summary of the things that you'll need to do and know to transition into your new role.
If you have any questions, please contact the American University HR Payroll Help at 202-885-3836.
New Hire Paperwork
You will need to do your new hire paperwork on Day 1. You can download the forms on this page, fill them out and bring them with you on your first day.
Federal I-9 Form - Employment Eligibility Verification
Federal regulations require that your I-9 Form be completed no later than three days of your first day of work and your offer of employment is contingent upon you providing proof of employment eligibility in the United States. The I-9 shows your proof of U.S. citizenship or legal authorization to work in the U.S. Fill out the top section only and present with acceptable, original documentation (photocopies are not accepted) to an I-9 certified staff member in Human Resources or your department. 
Tax Forms
These forms ensure that we deduct the proper withholding amounts from your pay.

Federal Tax form
State Tax form (complete the form for your state of residence): District of Columbia, Maryland, or Virginia

Invitation to Self-Identify
We invite you to complete an Invitation to Self-Identify. By completing this form you help us ensure our compliance with Federal reporting requirements. This form is voluntary and will be kept confidential.
Foreign Nationals
If you are a newly hired adjunct who is a foreign national, schedule an appointment with our Foreign Nationals Payroll team and they will assist you with your new hire paperwork.
Transportation & Parking Options
For directions, commuting options, parking, and a campus map, visit our Transportation Programs page.
There are a few more things that you will need to do within your first week that you begin working:
Sign up for Direct Deposit, AU's primary method of payment. You will need your banking information to complete the online form. Your access may take up to three (3) business days after your completion of the packet.
Designate your emergency contact. You will need their name, address, and phone number(s).
Provide consent to receive your W2 tax statement online.