Key Executive Pride in Leadership Forum
The Pride in Leadership Forum has been postponed.
Check back soon for more information!

Inaugural Key Executive Pride in Leadership Forum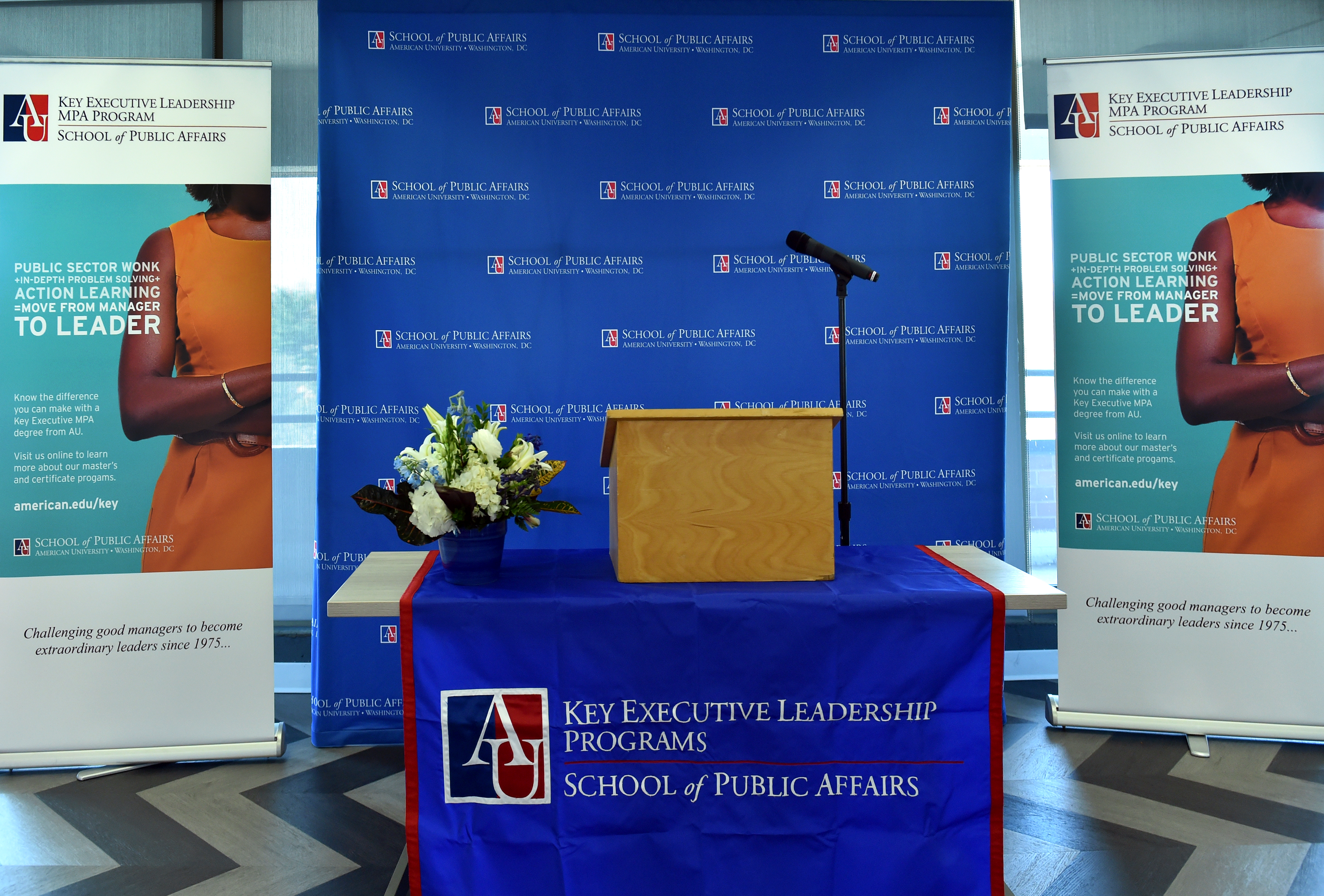 Provided by the School of Public Affairs Key Executive Leadership Programs, the Pride in Leadership is held with the purpose of celebrating and honoring members of the LGBTQ community and leaders in the federal government. As the first professional development event of its kind provided by Key, this forum offers participants the opportunity to explore best leadership practices and principles in relation to LGBTQ identities, equity and inclusion in the workplace. 

The inaugural forum will host 100 people at American University's Spring Valley Building on June 25, 2019 with the exact time to be determined. 
RSVP Today
For more information about the Pride in Leadership Forum or Key's other professional development events, please email bdorsey@american.edu.  
Key Alumni and AU students are eligible for discounts. Email bdorsey@american.edu for access. You will be asked to verify with a student ID or ID number.