Global Majority: A Journal of Student Research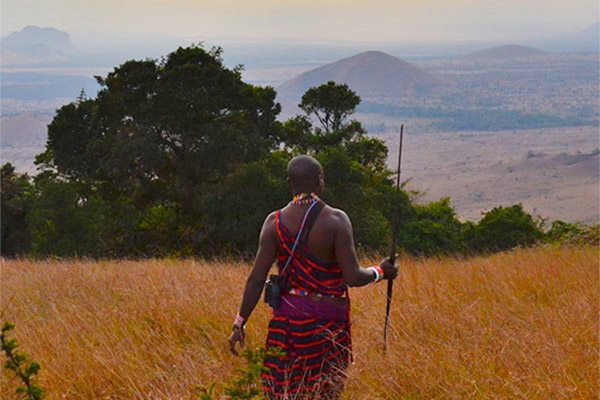 The Global Majority E-Journal (ISSN 2157-1252) is a biannual journal publishing on critical issues in the lives of the global majority: the more than 80 percent of the world's population living in developing countries. Topics discussed include poverty, population growth, access to safe water, climate change, and agricultural development. All articles are based on research papers written by AU undergraduate students (mostly freshmen) as one of the course requirements for AU's General Education Course: Econ-110, The Global Majority.
Current Issue Volume 12, Number 1, June 2021
The Poor Majority: Inequality in Mexico and Peru
By Sofia Casamassa
This article reviews inequality in Mexico and Peru. Despite various social assistance programs in Mexico and Peru, inequality remains high compared to most other countries. Income inequality has plagued Mexico and Peru for years. In both countries, income and wealth are concentrated by a small fraction of ultra-rich people, while the poor majority is left with small percentages of national income to fight over. Geographic disparities, class division, and underlying racial and gender discriminations perpetuate overall inequality in Mexico and Peru. This article analyzes the causes of inequality in both Mexico and Peru regarding socioeconomic policies and geography, along with how the two countries have attempted to become more equitable yet failed to do so at a significant level. In order to reduce inequality in the long-term, Mexico and Peru must restructure their socioeconomic policies as well as their governance system.
Read the full article:
The Poor Majority: Inequality in Mexico and Peru
Universal or Targeted? A Comparative Analysis of Anti-Poverty Programs in Argentina and Indonesia
By Shihui Huang
This article explores some key causes of poverty and the impacts of national-level interventions in Argentina and Indonesia. It compares the evolution of poverty between the two countries, and analyses major anti-poverty interventions implemented over the past few decades to compare redistribution mechanisms for social assistance. Differences in informal tax systems and public understanding of poverty have strong implications for national-level anti-poverty programs. Rather than focusing on the efficiency and effectiveness, this article draws from human rights principles to analyze the legitimacy of universal and transfer programs: First is the principles that regulates the political and economic cooperation in each country (e.g. health insurance, pension schemes, tax systems), and second is the principles that govern redistribution of benefits and burdens within a society (e.g. human rights principle). It is argued that the ethical grounding of social assistance should derive not only from universal ethical theories but also from the public understanding of poverty intertwined with the structure of society. Through the analysis of specific tactics undertaken during in the growth and expansion of social assistant programs in each country, the article aims to reveal the link between the public support for assisting the least advantaged and the design of specific instruments, and to evaluate whether these instruments are grounded on social justice.
Read the full article:
Universal or Targeted? A Comparative Analysis of Anti-Poverty Programs in Argentina and Indonesia
The Unavoidable Crisis: Climate Change in China and Mexico
By Brandon Novick
This article examines the realities of climate change in China and Mexico along with its ethical characteristics and implications. The changing climate does not just affect individual countries, but it threatens humanity across the globe. This analysis delves into how two developing countries from both the Western and Eastern hemispheres are impacted by and addressing climate change. Although this analysis shows differences between China and Mexico in terms of sheer size and contributions to climate change, it does not mean that these two countries have significantly different ethical decisions to make when addressing the issue. In fact, both nations must augment their climate-response policies to further cut carbon emissions in order to meet requirements set by the scientific community and to avoid significant consequences not just for their own countries but the whole globe.
Read the full article:
The Unavoidable Crisis: Climate Change in China and Mexico
Developing Density: Diverging Approaches to Urbanization between South Africa and Colombia
By Asher Weinstein
This article looks at urbanization in Colombia and South Africa. Though having currently very different levels of urbanization, both countries experienced relatively high rates of urbanization during the last three decades. This article examines the facts and ethical implications related to this process of urbanization. Despite progress with addressing some negative side effects of urbanization (for example, both countries experience currently a decrease in the percentage of urban population living in slums), continued mass urbanization remains a challenge for both countries.
Read the full article:
Developing Density: Diverging Approaches to Urbanization between South Africa and Colombia