December 2021 Volume 12, Number 2
Read the December 2021 issue.
Stormy Days Ahead: Climate Change and Migration in the Philippines and Thailand
By Alyssa Petelo
This article examines climate change and its effects of extreme weather events, rising sea levels, losses in agricultural productivity, and forced migration on populations in the Philippines and Thailand. Climate change in these countries has ethical implications because their citizens' per capita emissions are relatively low on a global scale, but they face some of the world's most alarming consequences due to being coastal/archipelago nations in Southeast Asia. This ethical issue is also reflected on a subnational level. This article attempts to gain a deeper understanding of the more discreet inequities caused by the climate crisis and explains what causes their existence despite the implementation of climate legislation. The Philippines and Thailand have similar geography, histories, patterns of development, and institutions, so they may be able to work together in order to advance their national interests, promote equality, and ensure security for their respective populations moving forward.
Read the full article: Stormy Days Ahead
Trapped by Trade? Non-Reciprocal and Reciprocal Trade Agreements in Benin and Guinea
By Collin Coil
This article examines the impacts of the non-reciprocal trade agreements established by the Fourth Lomé Convention, the transitional agreement established by Annex V of the Cotonou Agreement, and the reciprocal European Partnership Agreements. The investigation focuses on Benin and Guinea, two members of these agreements, to quantify the agreements' relationships with changes in economic output and vulnerability in the two countries. The aim of this article is to determine if either trade agreement led to more ethical and stable development. This article also creates and applies a test to examine the ethicality of trade agreements to determine what type of agreement should play a role in the future economic development of least developed countries.
Read the full article: Trapped by Trade?
Core-Periphery Conceptualizations: Examining Sanitation as a Representation of Urban-Rural Disparities in Malaysia and India
By Lyla Saxena
This article explores urban-rural disparities in water and sanitation in Malaysia and India. Water and sanitation-related practices covered in this article include open defecation and use of basic drinking water services. While both countries have made efforts to improve access to water and sanitation, urban-rural disparities persist. While India has implemented programs that specifically prioritize the provision of water and sanitation to rural communities, Malaysia continues to focus its efforts equally on its entire population. Recently, water and sanitation responses in India appear more organized and focused than in Malaysia, though Malaysia had started much earlier with prioritizing water and sanitation issues. Moving forward, the water and sanitation efforts of Malaysia and India should prioritize the needs of their marginalized communities, which at least in India, are disproportionately concentrated in rural areas.
Read the full article: Urban-Rural Disparities in Malaysia and India
Invisible Children in Cambodia and Senegal: Contributing Factors and Ethical Implications
By Olivia Weeden
This article focuses on invisible children – like those who are not registered at birth and do not exist in the eyes of their countries. It examines the underlying causes of invisibility in Senegal and Cambodia. Each of these causes implies different levels of severity in terms of invisibility. Beyond examining the various causes of invisibility, this article also explores the ethical issues surrounding childhood invisibility, the ethical frameworks that can be applied to address the issue of invisible children, and the steps that these countries have taken and are currently taking to reduce childhood invisibility.
Read the full article: Invisible Children in Cambodia and Senegal
Two is Enough: The Efficacy of Family Planning in Egypt and Nigeria
By William Purvis
Both Egypt and Nigeria are countries that possess large populations, with Egypt having an estimated population of 102 million, making it the fourteenth most populous, and Nigeria having an estimated population of 206 million, making it the seventh most populous nation in the world. These numbers are only projected to skyrocket in the upcoming decades as both nations exceed the global average population growth rate of 1.05 percent per year at 2.0 percent and 2.6 percent, respectively. In response to growing concerns over economic sustainability, urbanization, and water security, both the Egyptian and Nigerian governments have attempted to slow population growth through the implementation of family planning initiatives. This article evaluates the efficacy of these institutions through an examination of demographic trends and shifts in the ethical frameworks present in both countries.
Read the full article: The Efficacy of Family Planning in Egypt and Nigeria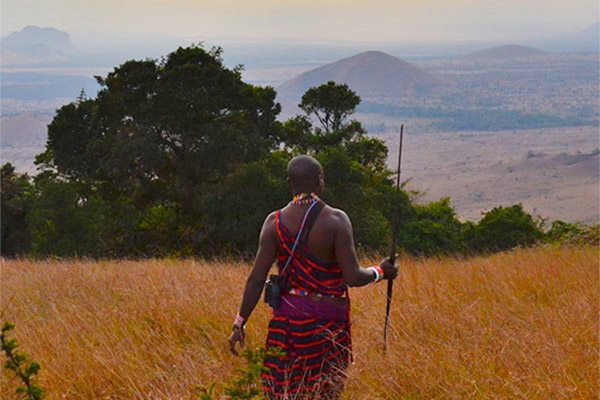 Global Majority E-Journal is a biannual journal publishing on critical issues in the lives of the global majority: the more than 80 percent of the world's population living in developing countries. Topics discussed include poverty, population growth, access to safe water, climate change, and agricultural development. All articles are based on research papers written by AU undergraduate students (mostly freshmen) as one of the course requirements for AU's General Education Course: Econ-110, The Global Majority.