Center for Congressional and Presidential Studies
4400 Massachusetts Avenue NW
Washington
,
DC
20016
United States

Elections are arguably the single most important event in American democratic life, an opportunity for Americans to both give their consent to be governed and to hold their representatives accountable for past performance. Democratic elections are, or should be, competitive events. Yet, while we expect vigorous campaigning focused on securing victory, we also expect campaigns and candidates to conduct themselves in a manner befitting the high offices they pursue. Here you will find materials that CCPS has produced on campaigns and elections.
Current Projects
David Lublin, Lisa Handley, Thomas Brunell and Bernard Grofman, "Minority Success in Non-Majority Minority Districts: Finding the 'Sweet Spot.'" Journal of Race, Ethnicity and Politics. On First Look.
This recently completed project by David Lublin and his coauthors demonstrates that African Americans and Latinos have new opportunities to win in state legislative and congressional districts that are only 40-50% minority, though most win in majority-minority districts. This success can primarily be explained in terms of a curvilinear model that generates a "sweet spot" of maximum likelihood of minority candidate electoral success as a function of minority population share of the district and the proportion of the district that votes Republican. Past racial redistricting legal challenges often focused on cracking concentrated racial minorities to prevent the creation of majority-minority districts. Future lawsuits may also follow in the steps of recent successful court challenges against racially motivated packing that resulted in the reduction of minority population percentage in a previously majority-minority district in order to enhance minority opportunity in an adjacent non-majority-minority district.
"Electing Asian Americans: Solidarity v. Diversity"
For this ongoing project, David Lublin has worked with students to gather information on the growing numbers of Asian Americans elected to state legislative and congressional office from 2011 through 2018, including the national origin of these officials. Preliminary analysis suggests that higher levels of national origin diversity within the Asian community present no barrier to Asian American electoral victories. In contrast, racial diversity within the larger community can provide a helpful boost to Asian Americans seeking election.
Oxford Handbook of Electoral Persuasion
Edited by Elizabeth Suhay, Bernard Grofman, and Alexander H. Trechsel
Elections are the means by which democratic nations determine their leaders, and communication in the context of elections has the potential to shape people's beliefs, attitudes, and actions. Thus, electoral persuasion is one of the most important political processes in any nation that regularly holds elections. Moreover, electoral persuasion encompasses not only what happens in an election but also what happens before and after, involving candidates, parties, interest groups, the media, and the voters themselves.
This volume surveys the vast political science literature on this topic, emphasizing contemporary research and topics and encouraging cross-fertilization among research strands. A global roster of authors provides a broad examination of electoral persuasion, with international perspectives complementing deep coverage of U.S. politics. Major areas of coverage include: general models of political persuasion; persuasion by parties, candidates, and outside groups; media influence; interpersonal influence; electoral persuasion across contexts; and empirical methodologies for understanding electoral persuasion
Campaigns and Elections: American Style
Following one of the most contentious and surprising elections in US history, the new edition of this classic text demonstrates unequivocally: campaigns matter. Professors Candice J. Nelson and former CCPS Director James A. Thurber (eds.) offer a unique and careful mix of Democrat and Republican, academic and practitioner, and male and female campaign perspectives. This volume scrutinizes national- and local-level campaigns with a special focus on the 2016 presidential and congressional elections and what those elections might tell us about 2018 and 2020.
Who Votes Now?: Demographics, Issues, Inequality and Turnout in the U.S.
Professor Jan Leighley's research agenda focuses on understanding who votes—and why. In Who Votes Now?: Demographics, Issues, Inequality and Turnout in the U.S., she and co-author Jonathan Nagler examine how turnout rates vary by education, income, age and racial/ethnic groups, and show how election laws such as absentee voting and election day registration increase voter turnout. She is currently working on a project that examines a wider range of election laws adopted by the states and how they influence turnout in midterm and presidential elections.
Crouch, Jeffrey. 2020. "Voter Identification Laws and Ballot Access Measures." In Campaigns on the Cutting Edge, 4th Ed. Richard J. Semiatin, Ed. Thousand Oaks, CA: CQ Press/Sage Publications.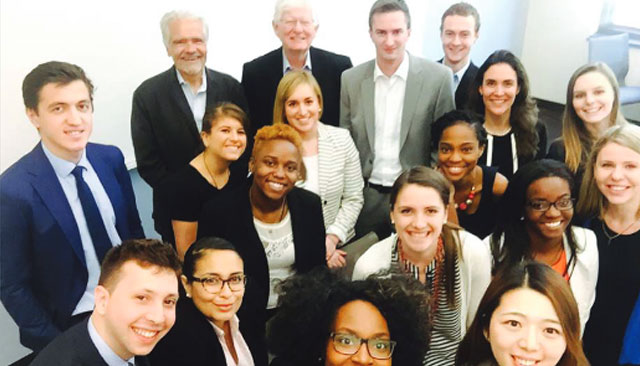 Thurber Scholarship Endowment
The James and Claudia Thurber Scholarship Endowment, established by former AU students and colleagues.