Center for Congressional and Presidential Studies
4400 Massachusetts Avenue NW
Washington
,
DC
20016
United States

Elections are arguably the single most important event in American democratic life, an opportunity for Americans to both give their consent to be governed and to hold their representatives accountable for past performance. Democratic elections are, or should be, competitive events. Yet, while we expect vigorous campaigning focused on securing victory, we also expect campaigns and candidates to conduct themselves in a manner befitting the high offices they pursue. Here you will find materials that CCPS has produced on campaigns and elections.
Current Projects
Campaigns and Elections: American Style
Following one of the most contentious and surprising elections in US history, the new edition of this classic text demonstrates unequivocally: campaigns matter. Professors Candice J. Nelson and former CCPS Director James A. Thurber (eds.) offer a unique and careful mix of Democrat and Republican, academic and practicioner, and male and female campaign perspectives. This volume scrutinizes national- and local-level campaigns with a special focus on the 2016 presidential and congressional elections and what those elections might tell us about 2018 and 2020.
Who Votes Now?: Demographics, Issues, Inequality and Turnout in the U.S.

Professor Jan Leighley's research agenda focuses on understanding who votes—and why. In Who Votes Now?: Demographics, Issues, Inequality and Turnout in the U.S., she and co-author Jonathan Nagler examine how turnout rates vary by education, income, age and racial/ethnic groups, and show how election laws such as absentee voting and election day registration increase voter turnout. She is currently working on a project that examines a wider range of election laws adopted by the states and how they influence turnout in midterm and presidential elections.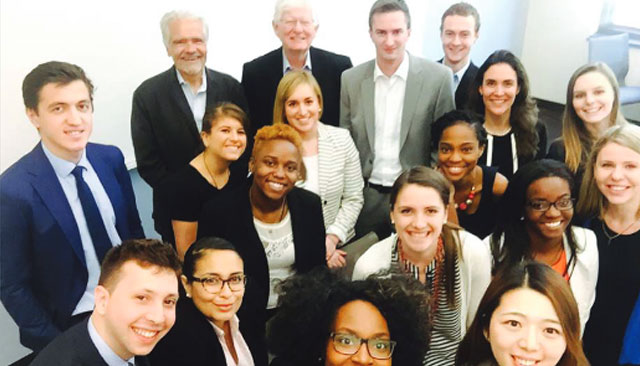 Thurber Scholarship Endowment
The James and Claudia Thurber Scholarship Endowment, established by former AU students and colleagues.