Center for Congressional and Presidential Studies
4400 Massachusetts Avenue NW
Washington
,
DC
20016
United States
Valeria Ojeda-Avitia
Assistant Director of the European Public Affairs and Advocacy Institute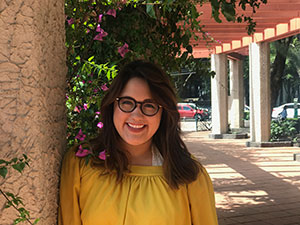 Valeria is a Federal Practice Analyst at PSB working on the Census Bureau 2020 communications contract. As an analyst, Valeria conducts focus groups among at-risk populations around the country to better understand how to increase the US response rate.

Will Jorgeson
Graduate Research Assistant
Will Jorgeson is a PhD candidate in the Government Department studying American Politics. He focuses on the subfield of Political Psychology, with research interests in emotional affect and its effects on mass political behavior, particularly the role of moral disgust in fueling affective polarization. He received a Bachelor of Arts in Economics and Philosophy from Mississippi State University as well as a Master of Arts in Political Science from the same.

Daniel DeBrakeleer
Assistant Director of the Campaign Management Institute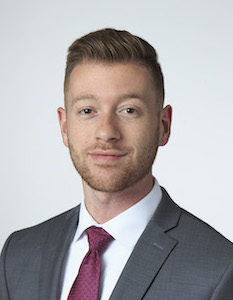 Dan currently serves as the Assistant Director for the Campaign Management Institute. He is a second year graduate student in the Political Communication program at the School of Public Affairs. When not focusing on CMI and his academic studies, he works as the communications manager for a local health nonprofit.
Dan is a Philadelphia area native and attended undergraduate school at West Chester University of Pennsylvania ('17).

Margaret McInnis
Assistant Director of the Public Affairs and Advocacy Institute
As the Deputy Director of PAAI, Margaret brings nearly a decade of political experience to the team including her work in congressional and state legislative offices, grassroots advocacy and multiple campaigns. She helps coordinate and execute the two-week lobbying seminar designed to teach students how to use and apply a campaign mindset to advocacy action plans. She is a proven relationship builder, and has strong understanding of where advocacy and government intersect.
Margaret worked as a legislative aide in the Wisconsin State Assembly before serving as Congressman Mark Pocan's (WI-02) first casework manager in his district office. She helped establish the Congressman's constituent services operation, and had a robust portfolio including military and veterans affairs, environmental and energy issues, foreign affairs and immigration casework. Margaret achieved numerous successful outcomes for the Congressman and his constituents, several of which were highlighted in various local, state, and national media outlets.
Margaret is pursuing a Master of Public Administration at American University in Washington, DC. She graduated with honors from the University of Wisconsin-Eau Claire and a bachelor's degree in Political Science. She spent two semesters studying democratic institutions in Central America and West Africa, and she is fluent in Spanish. Margaret currently works at a lobbying firm helping advocate for her hometown health care provider.
Ranu Nath
Doctoral Research Assistant
Ranu is a doctoral student in the Department of Government. She studies Comparative Politics with a regional focus on South Asia. Her secondary field is Policy.
Aaron Stuvland
Managing Editor for Congress & the Presidency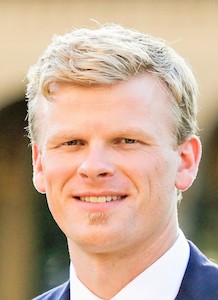 Aaron is a Ph.D. Candidate in political science at George Mason University's Schar School of Policy & Government just outside Washington, DC. Research interests include populism/extremism, parties and party systems, religion and politics, text analysis, and political science pedagogy. His dissertation research combines human and computer based coding of political speeches to determine the temporal effects of populist rhetoric within and between parties in several Western democracies.