Center for Congressional and Presidential Studies
4400 Massachusetts Avenue NW
Washington
,
DC
20016
United States

Will Jorgeson
Graduate Research Assistant
Will Jorgeson is a PhD candidate in the Government Department studying American Politics. He focuses on the subfield of Political Psychology, with research interests in emotional affect and its effects on mass political behavior, particularly the role of moral disgust in fueling affective polarization. He received a Bachelor of Arts in Economics and Philosophy from Mississippi State University as well as a Master of Arts in Political Science from the same.

Gabby Bruscia
Assistant Director for the Public Affairs and Advocacy Institute
Gabby is a first year graduate student in the Public Administration program at the School of Public Affairs. Gabby graduated from Le Moyne College in Syracuse, NY with a B.A. in Political Science in 2018.
Kendall Kiley
Assistant Director of the Campaign Management Institute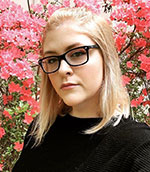 Kendall is a first year graduate student in the School of Public Affairs' Political Science program, concentrating in Applied Politics. Originally from St. Michaels, Maryland, Kendall received her Bachelor of Arts degree in Political Science from American University, with two minors in Law and Philosophy. Outside of her academic studies, Kendall has interned in the House of Representatives, coordinated social media for a company that runs green campaigns, and served as a TA in the School of Public Affairs' Justice, Law, and Criminology department.
Ranu Nath
Doctoral Research Assistant
Ranu is a doctoral student in the Department of Government. She studies Comparative Politics with a regional focus on South Asia. Her secondary field is Policy.
Aaron Stuvland
Managing Editor for Congress & the Presidency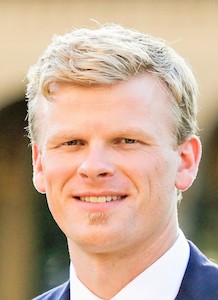 Aaron is a Ph.D. Candidate in political science at George Mason University's Schar School of Policy & Government just outside Washington, DC. Research interests include populism/extremism, parties and party systems, religion and politics, text analysis, and political science pedagogy. His dissertation research combines human and computer based coding of political speeches to determine the temporal effects of populist rhetoric within and between parties in several Western democracies.