Center for Congressional and Presidential Studies
4400 Massachusetts Avenue NW
Washington
,
DC
20016
United States
European Public Affairs & Advocacy Institute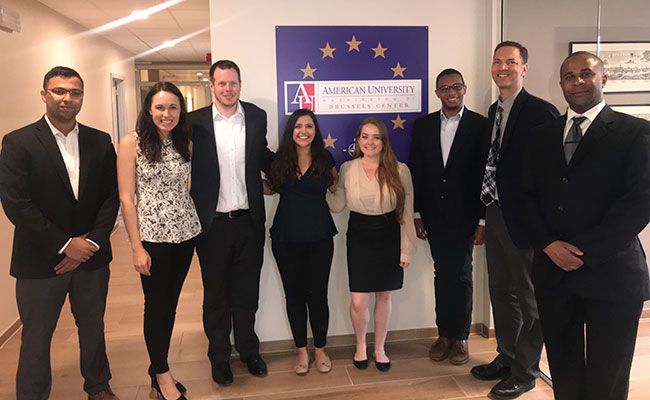 The European Public Affairs and Advocacy Institute (EPAAI) is modeled on the Center's internationally recognized Public Affairs and Advocacy Institute (PAAI). The Institute is a joint venture of the Center for Congressional and Presidential Studies and the American University Brussels Center, and is directed by Professors David Barker and Jerome W. Sheridan.
This unique course will introduce students to the art and craft of lobbying in the European Union. During a week in Brussels, Belgium, students will be immersed in the strategies, tactics, methods, techniques, regulations and ethics of lobbying in Europe. Drawing on their rich body of experiences, prominent lobbyists involved in all aspects of their profession will offer lectures on such topics as EU legal systems, rulemaking, EU relations with national capitals, EU-US relations and comparisons between US and European policymaking. The course also includes a thorough introduction to the EU institutions.
Participants will hear from faculty, European academics, international professional lobbyists, European Union officials and journalists in Brussels. Speakers will bring both applied and theoretical perspectives to the business of public advocacy in Europe. Limited program travel and cultural opportunities are also included, but students are encouraged to travel before and/or after the institute.
Previous coursework on American policymaking and the EU are helpful but not required. Students are responsible for their own travel and living accommodations while in Europe (CCPS will arrange an optional group hotel option). American University students are responsible for tuition for this three-credit course and additional fees. Non-AU students seeking course credit will be charged the tuition rate. For non-degree students there is a reduced-fee, non-credit option of $1,500 fees. All participants are required to complete all elements of the course.
The Center offers several financial awards to help offset the costs of participating in the institutes.
AU students should see their academic adviser for information on enrolling in the institutes. There are also a limited number of seats available to non-AU students to participate in the institutes.
Learn more about the EPAAI session for the upcoming academic year.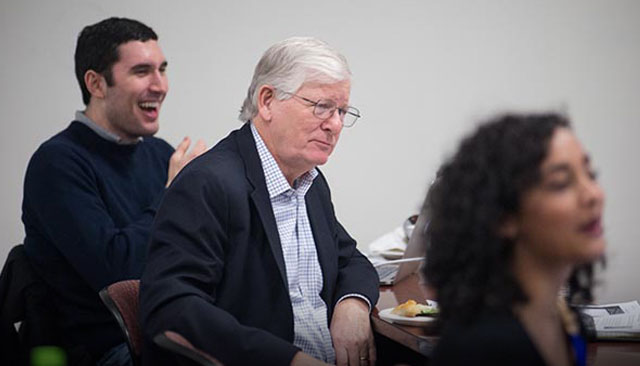 The Campaign Management Institute has become an internationally recognized curriculum in the art and science of campaigning.