Center for Congressional and Presidential Studies
4400 Massachusetts Avenue NW
Washington
,
DC
20016
United States
The Correspondence of Zachary Taylor and Millard Fillmore Project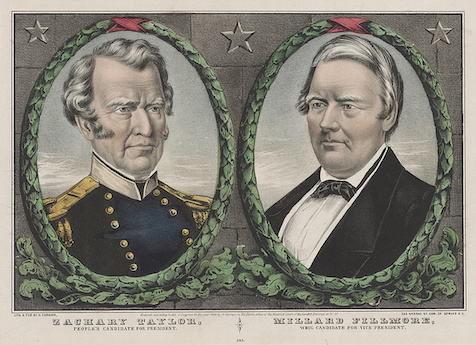 In 2020 the Center for Congressional and Presidential Studies launched the Correspondence of Zachary Taylor and Millard Fillmore. Led by Research Professor of Government and CCPS Fellow Michael David Cohen, the project aims to locate and publish the two men's letters from 1844 to 1853, before and during their presidencies. It will enable scholars, teachers, students, and the public to learn about American life and the presidency before the Civil War from the words of these leaders and their correspondents.
In the 1840s, Taylor commanded troops in Texas and Mexico while the United States annexed one and fought a war against the other. Fillmore helped shape the Whig party, the New York government, and a nascent university. As presidents (1849–53), both worked to incorporate into the country new western lands won from Mexico and to find a compromise between supporters and opponents of African Americans' enslavement. Taylor was the first president with no prior political experience; Fillmore was the last who was neither a Democrat nor a Republican.
Their letters illuminate their political and prior careers, the social challenges of the day, and the many topics important to their diverse correspondents. Yet those letters largely are confined to archives and written in obscure handwriting. Dr. Cohen, assisted by students in the School of Public Affairs and at St. Olaf College, is transcribing them to render them easily accessible. All will appear online at no charge to readers. The most important and interesting will be annotated--identifying people, events, and other topics--then published in three print volumes by the University of Tennessee Press and digitally by the Rotunda imprint of the University of Virginia Press.
This project is made possible by generous grants from the National Historical Publications and Records Commission; Delaplaine Foundation, Inc.; and the William G. Pomeroy Foundation.